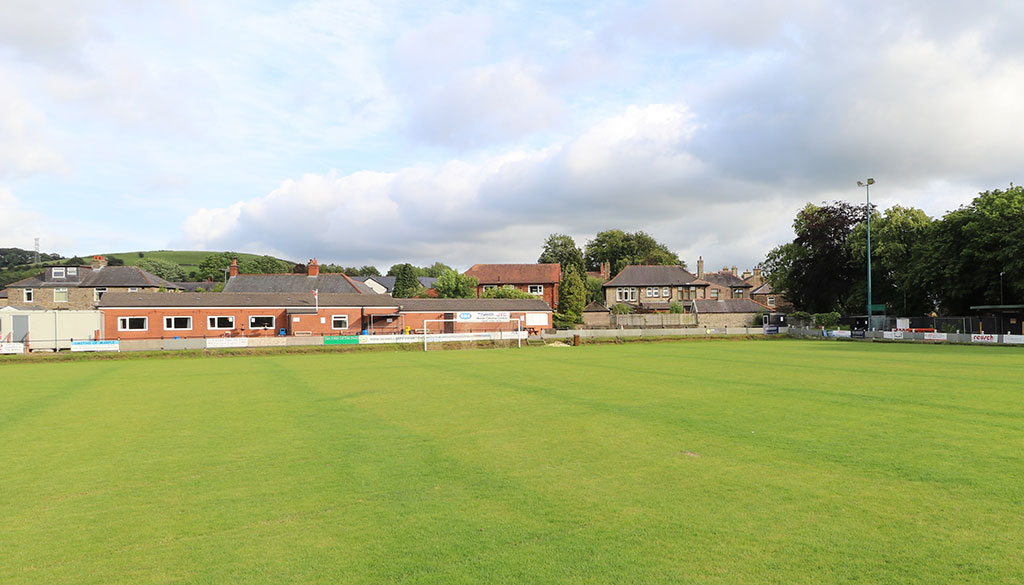 Millers looking to celebrate Centenary Milestone
Wed 15th September 2021 | New Mills
By Gary Langley
New Mills Football Club welcome Eccleshall to Church Lane next weekend but the weekend will be notable for another reason as, as they are celebrating a very special anniversary in their long history. On 17th September the Millers will have called the Church Lane ground home for exactly 100 years, the first game being played there on 17th September 2021. They settled upon what is often described as being one of the most picturesque in the area after trying out several grounds across the town.
At the time New Mills played in the Manchester League and the first game was against Coniston; there were no dressing rooms at the ground so players had to change at the Bull's Head public house at the bottom of High Street and walk to the ground for kick off! That season was a success for the Millers who finished third in the league and were undefeated in leagues game played at home. Their only defeat was to local rivals Hyde United in a quarter final cup tie which attract a record crowd of 4,500 spectators.
One hundred years on and the club is flying high in the North West Counties League; Dave Birch and Mike Norton have built a team to really challenge for promotion who have made a superb start to the season. Off the field the Millers Bar has proved to be extremely popular with people in the area. There are plans to celebrate this milestone over the coming months of the season and these will be announced soon, those celebrations start this weekend.