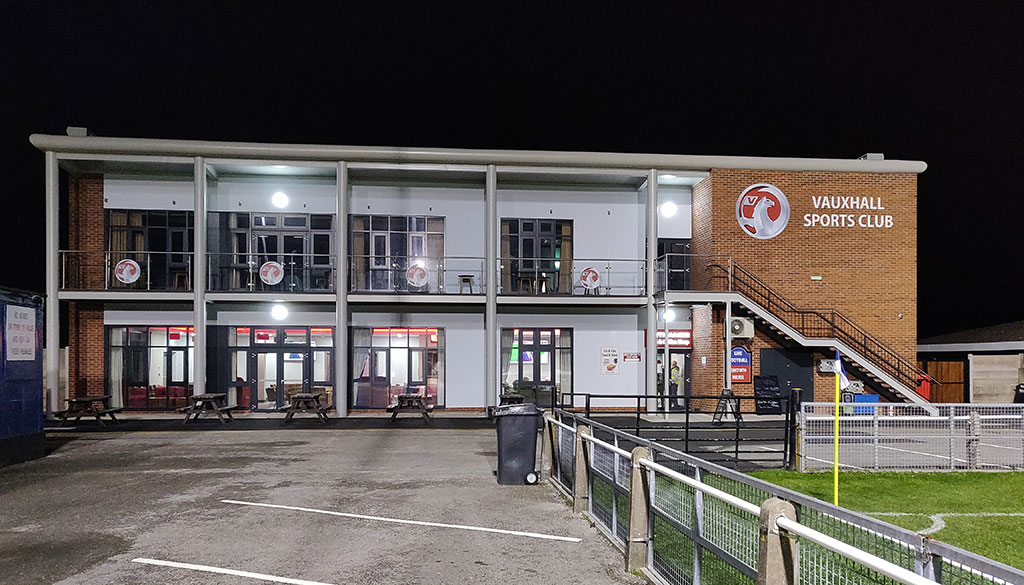 Welcome to Vauxhall Motors
Fri 6th July 2018 | Vauxhall Motors
By Ian Templeman
Vauxhall Motors are one of three clubs who are re-joining our league this season, in their case after an 18 year absence.
Along with Ashton Town and Stone Dominoes, the Cheshire side will be adding to their existing playing record when they kick off on the opening day of the season, rather than starting a new one, having played 380 NWCFL league games during two separate spells in the 80s and 90s.
Founded in 1963, shortly after the opening of the new Vauxhall car plant in Ellesmere Port, they initially joined our league in 1987-88 in Division Two as Vauxhall GM, and were promoted as champions in 1988-89.
However, in 1992 the club took the decision to move back down to the West Cheshire League for three years, before they rejoined the North West Counties League Division Two in 1995.
They were Division Two Champions again, and then in 1999 changed their name to Vauxhall FC and had their most successful season up to that point, winning the 1999-2000 NWCFL Division One and reaching the FA Vase semi-final.
After promotion to the Northern Premier League Division One, they enjoyed immediate success, being promoted to the Premier Division and also capturing the national headlines in 2002-03 when they defeated Queens Park Rangers in their first appearance in the FA Cup first round,
They were held to a goalless draw in the home tie played at Chester City, before winning the replay on penalties at Loftus Road after a 1-1 draw.
They then joined the Conference in 2004-05 in the newly formed Northern Division, but in season 2014-15 they resigned from the Conference North and re-joined the West Cheshire League.
Since then, they have been slowly rebuilding with an eye towards moving into our league, and after finishing as runners-up in the West Cheshire League last season, they are now gearing up for the new season.
The appointment of former Cammell Laird 1907 manager Mick McGraa, who steered Lairds to the Division One play off final and the First Division Cup final last season, signalled the club's intentions to be competitive and Vice-Chairman Alan Bartlam says everyone is looking forward to the new season in the Hallmark Security League.
"It will be just marvellous to be back in the league", said Alan.
"It is something we have been striving towards, for maybe the last couple of years, but we had to stabilise the club before we could make this decisive move.
"In addition, there has been an awful lot of work going on around the complex, with a second floodlit all weather pitch installed, the old one refurbished and a brand new clubhouse being built.
"All are now in place and we are looking forward to competing at this level once more.
"We did speak to other local clubs about the League, and are looking forward to meeting old football friends, making new ones around the league and going to new grounds. It is all very exciting stuff.
"We do hope to be challenging near the top of the Division One South, as we are ambitious to progress.
"It promises to be quite a challenge but we are all looking forward to it, and the season can't come quick enough".