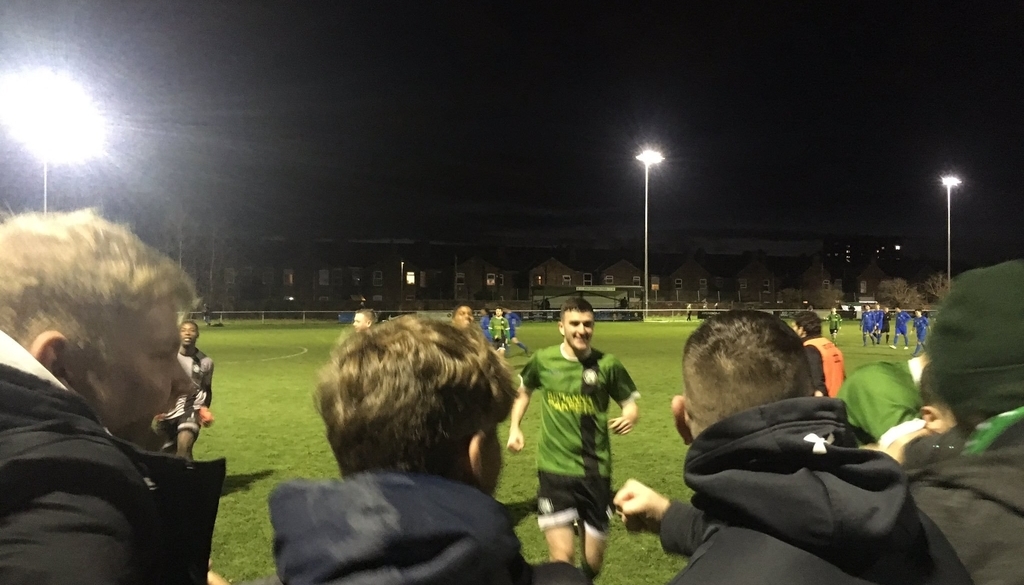 REACTIONS: NWCFL Managers give their thoughts on their Cup results
Sun 8th December 2019 | Manager Reactions
By Craig Kendall
Buildbase FA Vase 3rd Round
Wythenshawe Town manager James Kinsey, "I'm proud of the lads today. We've gone up there with thirteen lads. We had a sub keeper and centre forward on the bench and give it a good go. The referee has apologised after as he wrongly awarded a corner for the goal.
"It's frustrating but we have to take it. We've had a great run and shown we can compete with anybody. We must focus on the league now and move up the table."
Macron Cup 3rd Round
AFC Blackpool manager Martin Baird, "Absolutely gutted this morning to be knocked out the cup in the manner we did. Ellesmere wanted to put eleven men behind the ball and we didn't have enough quality on the day to break them down. The amount of possession we had and didn't create much of it was very disappointing. It was a good chance to get into the quarters of the cup which should have pushed the lads to want to succeed that.
"We can now concentrate on the league even though that hurts me to say as yesterday was a massive set back on what we're trying to achieve."
Shelley manager Ash Berry, "It was a brilliant game and in the end, we came from behind twice and won 3-2."
Vauxhall Motors manager Mick McGraa, "Not our day today the run ends and all credit to Litherland they deserved there to win today they worked their socks off."
Litherland REMYCA manager Phil Stafford, "I thought it was a typical cup game against a very good Vauxhall's side. Overall I thought we just edged it but there's no doubt that Vauxhall is good enough to be in the prem and Mick McGrath is building a great side there.
"I'm looking forward to our next round game against AFC and hopefully we can emulate our cup form in the coming weeks in the league."
(1874 won 3-2 on penalties)
1874 Northwich manager Wayne Goodison, "A really good cup tie with the bonus of a shoot out at the end! We felt that our overall play was very good and that we perhaps just shaded things, by Rylands are an excellent side who played with real energy and came back at us.
"Pleased to stay in the competition and to have another fixture to look forward to in the new year."
AFC Liverpool manager Chris Anderson, "Great performance from everyone today. Having already been beaten by Prestwich in the league, we wanted to make amends for that and we did that today.
"We are happy to make the 1/4 final of the Macron Cup and we can now concentrate on the league until the next round. Thanks to all the supporters that travelled."
Main photograph from @1874Northwich.