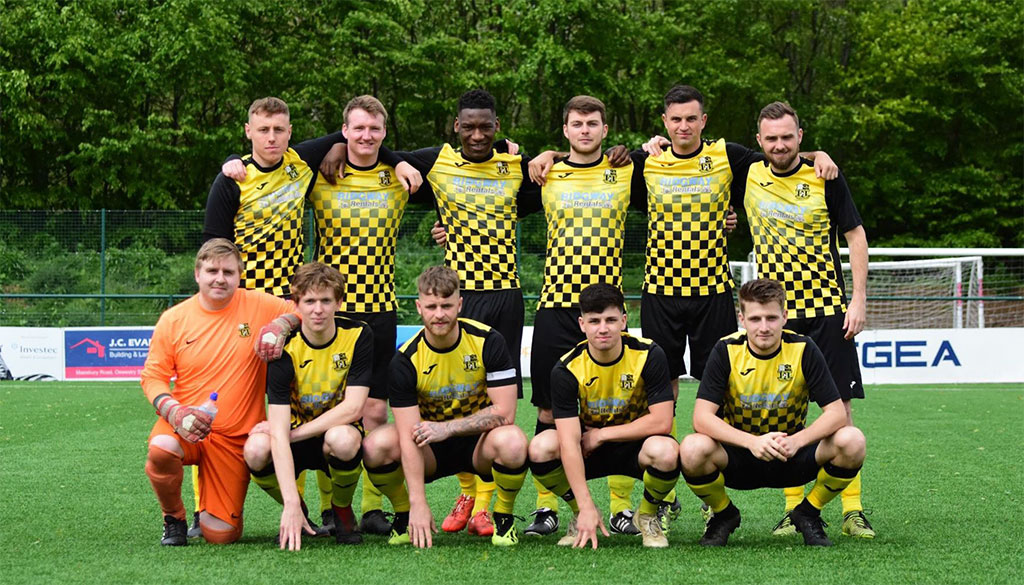 Good Luck to St. Martins
Fri 1st July 2022 | St Martins
By Jay Cooper
Following a 20th-placed finish in the NWCFL Division One South last season, St Martins have been relegated top Step 7 of the Football League Pyramid and will not be playing NWCFL football next year.
The Saints endured a nightmare 2021/22 season, failing to win at all in the league and only avoiding defeat on two occasions. They've had 5 different people in the dugout and signed over 90 players throughout the campaign. It all began unrevelling early on, with off-pitch troubles leading to the club having to try and find a new home ahead of 2022/23, which massivley disrupted their season.
That, alongside their poor results, has seen their 4-year stay (give or take 2 years due to the COVID-based early curtailment of seasons 19/20 and 20/21) in the NWCFL come to a close in an unfortunate way.
Speaking to club secretary Nick Durman, he said, "St Martins thoroughly enjoyed their all too breif stay at Step 6. It was a huge step up for our village club and on reflection I think we coped quite well. Our first full season saw us finish a comfortable mid table having even led the league for a few weeks! But season 2 was curtailed early due to covid and season 3 never really got going again thanks to covid. Season 4, started badly with an eviction notification and in truth we never recovered."
"Games at Vauxhall Motors, Nelson, West Didsbury and IOM come quickly to mind. But actually, when I take a moment to reflect, it's the people and in particular the other club secretaries which I remember most fondly and will miss the most. These people give up so much of their spare time to ensure football can be played. There are far too many to mention individually, but with the huge enthusiasm and commitment of all these football volunteers combined with the fantastic work from our NWCFL committee, football in the region is in extremely safe hands."
St Martins will play their 125th season as a football club next season, and that will take place in the Salop Leisure League, based in Shropshire.
"Prior to a ball being kicked we hope to be competitive, with a mid to top half finish", said Nick. "The loss of a step 6 facility means that a first season bounce back to NWCFL is extremely unlikely. We do, however, have well advanced plans for a brand new step 6 facility within the village. Progress is slow but we have the football foundation engagement and the committee are optimistically hopeful that the 2024/25 season might see us contacting Paul and John again to ask for our old slot back."
Nick's kind words mirror the way in which the NWCFL will remember St Martins' time in the league. We wish the very best to him, to new manager Liam Brisdall, and to St Martins as a whole ahead of next season, and hope to see them return to the NWCFL very soon.