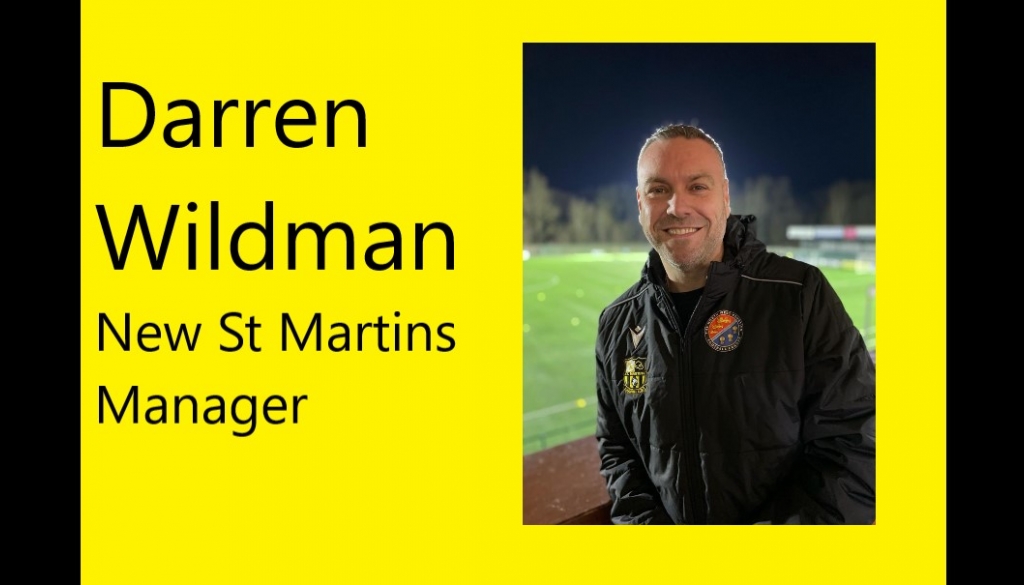 Darren Wildman takes the helm at St Martins
Wed 24th November 2021 | St Martins
By Gary Langley
St Martins FC have appointed their new manager and called upon Darren Wildman. Darren is a former development coach at Southport FC and Skelmersdale and has been a friend of the club for some time.
The club announced his arrival overnight on Tuesday stating "After a number of high quality applications we are pleased to announce we have our man to lead us to what we hope will be 'The Great Escape' - Darren Wildman. Darren has great experience in coaching and developing players from his time at Southport and Skelmersdale, he also has a track record of securing Football Foundation Funding as we push hard to develop our new sporting facility in the heart of St Martins Village."
Darren's first game in charge will be The Saints league game against Alsager Town this weekend.