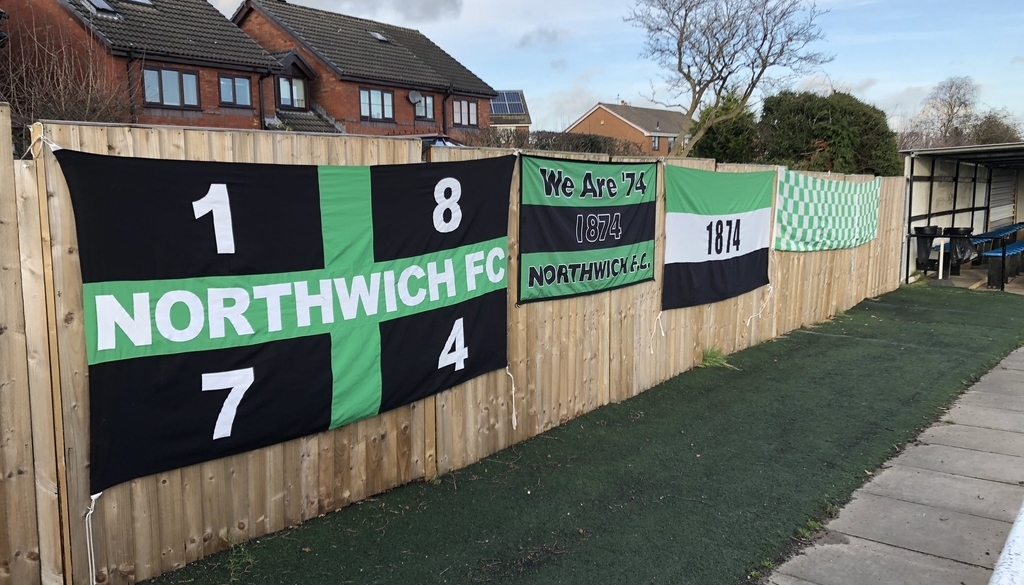 REACTIONS: NWCFL Managers give their thoughts on their NWCFL Premier Division results
Sun 19th January 2020 | Manager Reactions
By Craig Kendall
NWCFL Premier Division
1874 Northwich manager Wayne Goodison, "An outstanding performance from our players today, in fairness to Charnock who are a really good side, and will no doubt keep picking points up, we could have done that to anyone today. Our play in possession was terrific.
"That said at 2-0 we had to work hard to stay on top but ultimately the players got the reward for the effort they displayed."
Charnock Richard manager Ryan Donnellan, "It was abit of a reality check yesterday and we were well beaten by a team who I think are the best team in the league. Having said that we were in the game in spells creating some chances but we made too many mistakes along with some bad decisions and we were punished. We now have to pick ourselves up and put things right next Saturday Vs Hanley Town."
Ashton Athletic manager Dougie Pitts, "Delighted to pick up another three points today. Avro have a very good, hard-working side and we only narrowly beat them earlier in the season 2-1, so it was nice to get the same result again today.
"In the first half especially, we played some amazing football and I don't think it would be unfair to say we should have gone in maybe 4-1 or 5-1 up. It doesn't always work like that in football though, so to get another in the second half and defend so superbly is testament to the effort the lads have put in.
"We've had a few players missing today through injury etc, so it shows the strength in depth we have in the squad. There were some big performances today so hopefully we can take that into the remaining games of the season and finish as strongly as possible. "
Irlam manager Michael Dodd, "To say I feel we have been hard done by is an understatement. I have no complaints with Runcorn getting something out of the game; it was a real 50/50 game with hardly anything in it, but the manner of the decisions given against us was extremely disappointing. We scored a really well worked goal through Jack Lever to go 1-0 up at the start of the second half.
"Minutes later we conceded a very very dubious penalty to say the least and the scores were level. Then, with a couple of minutes to go, a second penalty is awarded against us, which nobody in the ground expected; fair play to Runcorn Town and the taker for putting them both away, but the decisions really sum up our recent fortunes. We must pick ourselves up and look for a massive performance at Longridge next Saturday."
Runcorn Town manager Paul McManus, "Another great away result for us today lads put a right shift in and got their rewards for keeping the pressure on Irlam. That's three away wins from four this year so I would massively like us to re-create our away form at home now and really start to push towards where we should be which is further up this league.
"We have added a few new faces recently and with Cairns coming back from a long injury looking for a positive push towards the promotion places. Not one for singling players out but young Kieran again today put a great shift in and his last-minute penalty which was a thing of beauty, under pressure after a delay with a sending off and a sin-bin he steps up and puts it in the top bin.
Rylands manager David McNabb, "Brilliant performance today from the lads. It's been a difficult few weeks with lads injured and some poor performances and results but the lads bounced back today.
"We played some great football in spells against a very good Padiham side."
Squires Gate manager Luke Evans, "A tough game for us today. All credit to Skelmersdale who came and made it very difficult for us and to be fair probably shading the first half. We had to regroup and up our level second half and I felt we did this very well and deserved all three points.
"It's great to see this team getting the rewards they deserve."
The main photograph is by Gary Langley from 1874 Northwich's game against Charnock Richard.