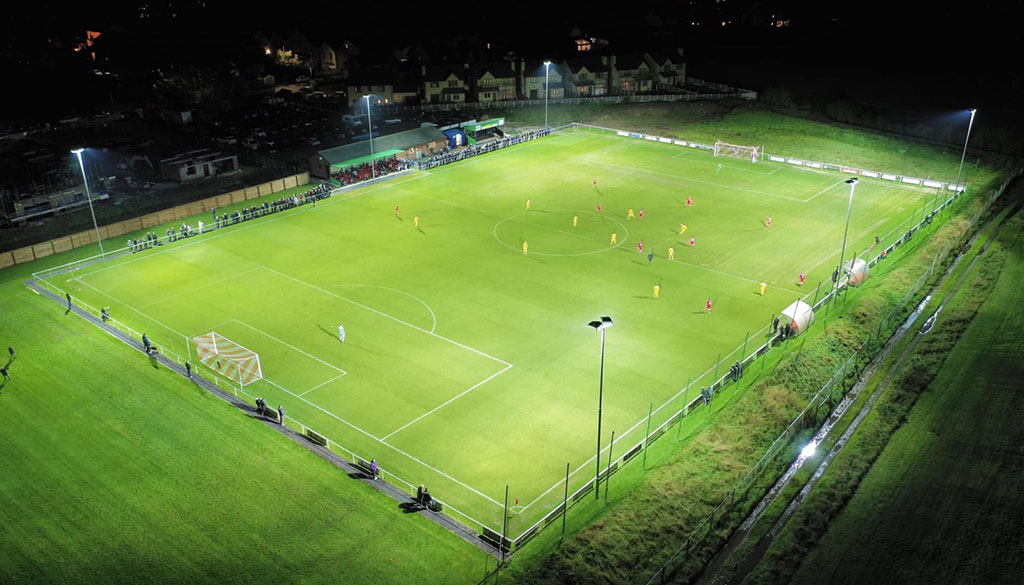 Longridge anticipating tough Vase task ahead
Tue 14th January 2020 | Longridge Town
By Craig Kendall
Longridge Manager Lee Ashcroft reacted to the Club's FA Vase 5th Round draw with mixed feelings, after his side were drawn at Home to Hebburn Town.
"It's a very difficult game for us as Hebburn are top of the Northern League but I'm delighted that we get the chance to play them at Home at The MRG. We've played two teams from their League earlier in the competition and done well against both, but they are one of the favourites now having beaten Vauxhall Motors in the 4th Round. To be honest, and now that the competition is no longer regionalised at this stage, all I hoped for was a Home draw. We've been very strong on our own turf over the past couple of seasons, and it'll be a great tie to get the Wembley buzz around the town, with a big crowd behind us hopefully."
Longridge Chairman Vic Rooking is anticipating a tough task, "We didn't expect to be in a situation where we were in the last 32, against a side with a good reputation. They're going well in their League so, to get the result that we did, was absolutely brilliant. We couldn't have hoped for anything better than that. They had a very good following. They were very sporting lads who got behind the side. They were a top drawer following so, to come away with that result, was probably more than we could have expected.
"We don't know much about Hebburn at all but they come with a good reputation. I've just been speaking to Lee Ashcroft, our Manager, and he said they're second favourites to lift the Vase. We're very much the underdogs but that's the way we like it. It's a home draw so there's going to be a good crowd and we'll go at it with the same attitude that we did last Saturday.
"We'll give it our best shot and I'm sure it will be a close game. You get to the last sixteen and there are no poor sides left in this competition so we're very much lucking forward to it.
"We'll give Hebburn all the respect they've obviously earned but we'll have a good crack at it and see where that leads us. We're pretty much the underdogs, I suppose. We've come through six rounds now, two qualifying plus four on top of that, so we thoroughly enjoy it.
"It's a bit of a fairy tale adventure for us but we'll give it a good go and see where that leads us to in the end. It promises to be a good game of football. I can't see anybody running away with this; I think we'll be pretty evenly matched. "
Town will host Hebburn at The MRG on Saturday February 8th in the last 16 of The FA Vase, with a 3pm Kick Off scheduled.