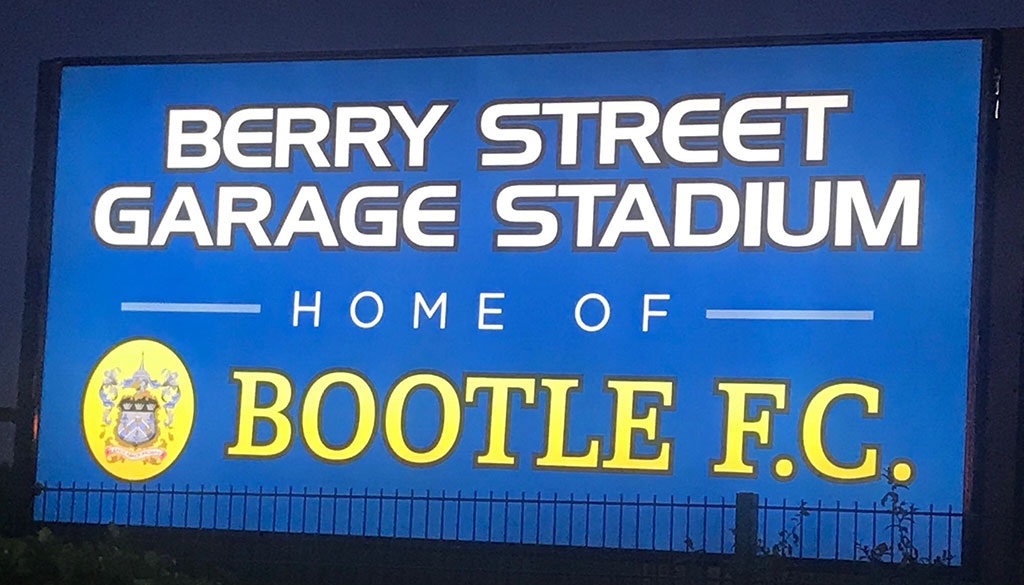 Doran hungry for more
Sat 6th July 2019 | Bootle
By Craig Kendall
If you cut 37-year old Joe Doran in half, then it would certainly run the blue of Bootle - after a number of years in charge at the TDP Solicitors Stadium.
Early in May, he confirmed he was to stay in charge at L30 on the clubs Official Website, "After a few weeks of reflection, I thought the time was right to share my views on the season.
I've had a lot of questions since the season finished, but I am delighted to confirm I will be continuing as manager with the full support of both the committee and those closest to me.
Our end to the season brought plenty of mixed emotions for me. But one thing is for sure, I couldn't have been any prouder for everyone involved with the club.
Of course, the coaching staff and players deserve credit for the incredible performances on the pitch, but in my eyes, it was a real club effort. From the committee to our loyal supporters, everyone played their part.
The really encouraging part was seeing so many old, and new faces, coming up to support us in those final games and it was great to see you all again enjoying the Bootle matchday experience."
Doran has been involved with the club since he was a young lad, "My first involvement was being mascot when I was four. Seriously I've been involved all my life, my grandad is President, he was a player in the 50's/60's and manager in the 70's. He's done every job from groundsman to Chairman, the club wouldn't be here if it wasn't for him. Some of my first memories are going on the coach with him when I was little, and then the continued until I was about 14 and started going out with my mates on a Saturday.
"I only saw a few games for a few years as I did a scholarship and 1-year pro and Oldham Athletic. After being released at 19, I sort of gave up on football and didn't really play properly until I got back into playing for Bootle two years later, it was the only club I could get motivated to play for. I was ecstatic to be playing again even if I wasn't being paid.
"I started loving football again. That was 2004-5 then we got back into the NWCFL after getting our new ground. I played in the First Division title-winning side in 2009 an then the season after found myself out of the team and rightly so. The player that replaced me was better than me. At that point, I took an opportunity to become assistant manager at South Sefton in the Liverpool County Combination but after a really good start, the manager resigned. I couldn't commit to managing them as a change in work and a young daughter didn't allow it.
"In 2011, I returned as a player for Bootle after a shortage of appropriate players. But soon after my Achilles' tendon packed in, basically my only option was to rest until it repaired - that didn't happen and I still get pain the day after if I join in training with the lads (but I still do).
"I applied for the Bootle first-team managers job at the age of 29 in 2012 when the job became available. I didn't get the job but I was offered the reserve team managers position. In December 2014 the committee offered me a chance to become manager. I accepted and I managed right up until the end of 2018. The last season was as a joint manager with Phil Stafford who joined from Litherland REMYCA.
In October of last year, Phil resigned so the initial plan was to caretake for three games but after a 3-0 home defeat to Burscough, an overwhelming feeling of unfinished business consumed my whole being. I spoke to my wife (we now have 3 children), the committee and the players and it was decided that I would complete the season. The following six weeks was up and down but we got through it and put a great run together to put ourselves in with a chance to win the league on the last day. But it wasn't to be and City Of Liverpool deservedly went up as champions.
"The performance of my players last season was phenomenal and the experience has just made us hungry for more. This league is hard every season always tough quality sides to play against. But we must just try and win every game we play."