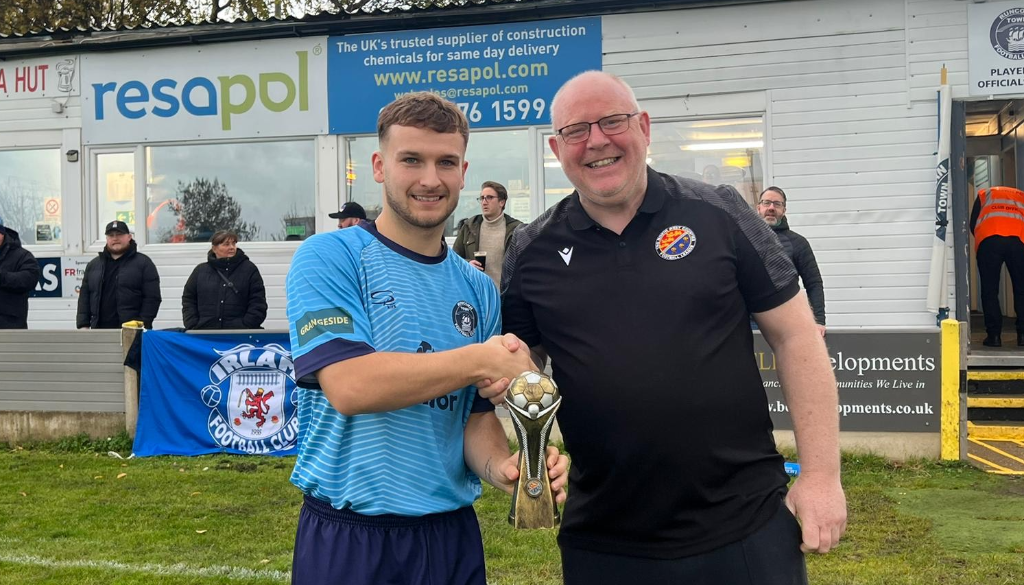 Joel Ankers Receives Player of Month Award
Sun 19th November 2023 | Runcorn Town
By Gary Langley
Runcorn Town's Joel Ankers was visited by League Director, Martin Fallon yesterday to receive his First Division North Player of the Month Award for October 2023. Martin did not have too far to travel as he just happens to also be the Club Secretary at Town.
Joel had a great October, Playing 6 games, scoring 7 with 2 assists and one man of the match nomination. This prompted a rousing reference letter of support for the nominations that month which ultimately led to his success.
Well done Joel! He is pictured receiving his award ahead of Runcorn Town's recent home game in the Macron Cup against Irlam.