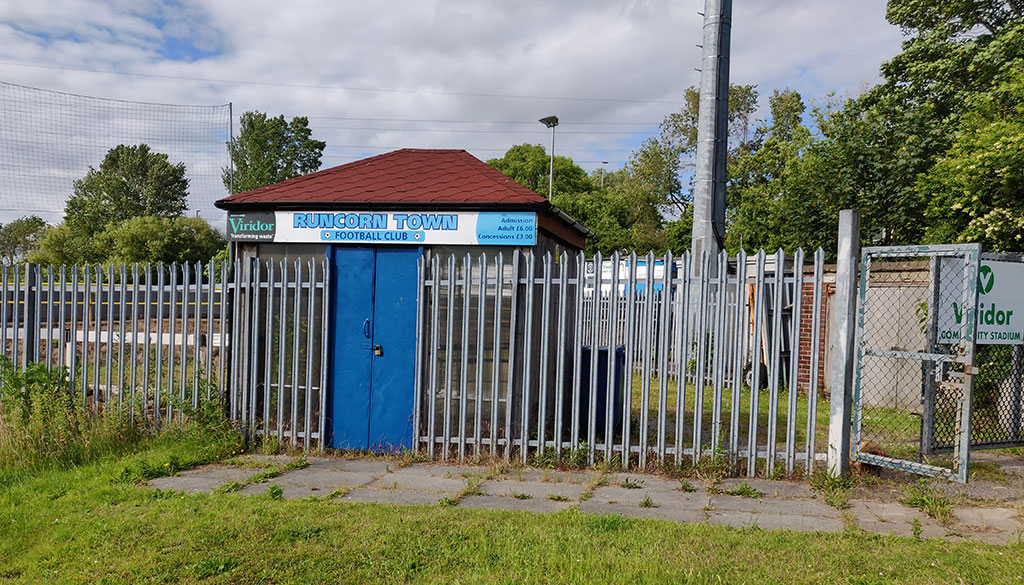 Runcorn Town Secure Main Sponsorships
Wed 31st May 2023 | Runcorn Town
By Gary Langley
Division One North Club Runcorn Town have wasted no time in securing their long term commercial parnterships as well as welcoming new partners on board as they prepare for the 2023-24 North West Counties League season. Following a long and fruitful time in the League, the club struggled last season and needed a reprieve from relegation. This has provent a catalyst for laying down the keel for securing existing and new relationships as the club looks to build and aim for a return to the Premier Division.
In a statement released today by the club they state:
Runcorn Town are delighted to confirm their shirt sponsors for the 2023/24 and 2024/25 seasons. Viridor has extended their sponsorship of the club until the end of the season. Viridor is one of the largest UK-based recycling and energy recovery companies, with their Energy Recovery Facility in Runcorn treating up to 1.1 million tonnes of refuse-derived fuel each year, waste that would otherwise be sent to landfill.
The facility, which is a stone's throw away from the ground, generates enough electricity to power the site itself and the equivalent to around 150,000+ homes. In addition, it generates approximately 51 MW of heat for exclusive use by the nearby INOVYN chemical manufacturing site.
The sponsorship will again see the Viridor name across the front of the home and away shirts for the forthcoming season. In addition, the ground will continue to be known as the Viridor Community Stadium.
Joining the club are Merseyflow, who will be the back of shirt sponsor for the next two seasons. Merseyflow is the official tolling operator for the Mersey Gateway and Silver Jubilee bridges. They use cutting-edge technology to ensure residents, commuters and visitors crossing the River Mersey in Halton experience quicker, easier, and more reliable journeys. Based in Manor Park in Runcorn, Merseyflow employs over 100 local people to deliver an award-winning service to their customers. The Merseyflow brand is part of Emovis, which is a global leader in toll-based mobility solutions.
Grangeside of Runcorn are continuing as sleeve sponsors, the local firm having been supporters of the club for many years. They are a family-run business with a long and successful history in the vehicle servicing and recovery industry and are based on Weston Road, just a mile from the Viridor Community Stadium. The services they offer include MOT testing, car servicing, mechanical repairs and engine diagnostics.
Club Director Alan Bennett said "We are delighted that all Viridor and Grangeside have continued their long-standing sponsorship deals with the club, both of whom have supported the club for over a decade. We welcome on board Merseyflow who have joined us this summer, and we look forward to working with them over the next two years. The sense of community spirit is important to ourselves, and it is great we have three really good local business who put something back into their community like they have. Football clubs like ours just could not survive without their support, more so in the current economic climate than ever."