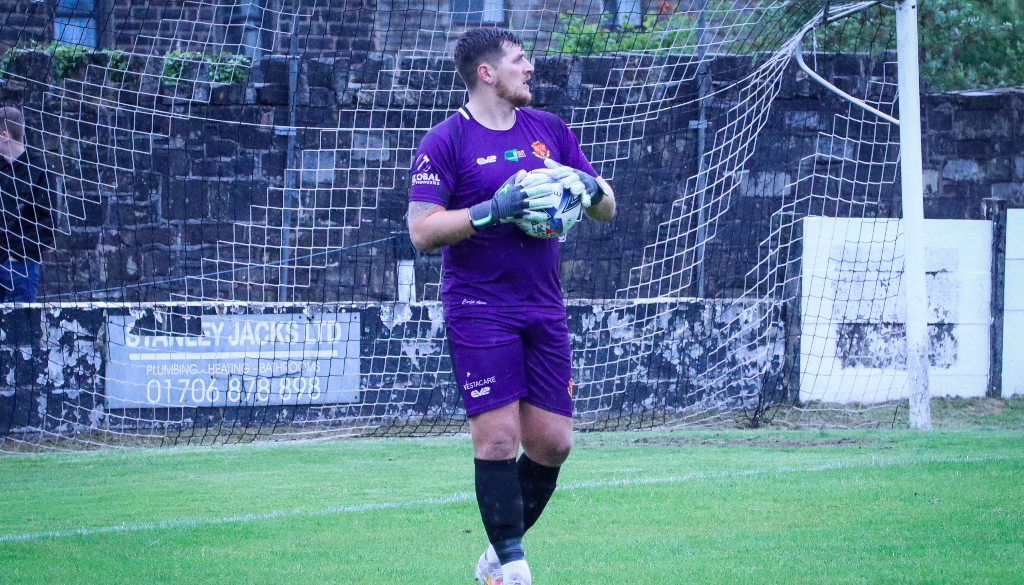 Goalkeeper of the Month Awards July/August 2022
Tue 13th September 2022 | League Awards
By Martin Fallon
The Goalkeeper of the Month awards for July/August 2022 have been announced.
PREMIER DIVISION - GRANT SHENTON (AVRO)
Could it have been anybody else? Shents was a huge signing for Avro, joining after playing for some big names such as FC United, Stalybridge Celtic, Buxton and of course at Chester City with Johnson and Morley.
He was also with Johnson and Morley at Ramsbottom United in the NWCFL as they won the Premier Division in 2011/12, and this is the fourth time that Grant has won this award, lifting it in March 2012, April 2011 and February 2011. It's also the first Avro winner since Jordan Latham in April 2019.
The impact of Grant on the team cannot be underestimated, he has simply been immense. 7 games played and 7 clean sheets, only beaten in a penalty shootout in which he even saved 2two penalties! A save he made against Padiham when he seemed to have been beaten at close range but managed to scoop the ball from behind himself was simply stunning and worthy of winning any game for us.
Grant missed a couple of games in the month through injury, but was instrumental in bringing his huge experience to bear from the dugout, helping fellow keepers Jack Raines and Steven Drench to clean sheets also as he shouted his encouragement to the team from the sidelines.
He is quite simply one of if not the most important signing in the history of our club, bringing top class goalkeeping and it is no coincidence that the team has not conceded a goal with Shents behind them as we have broken the NWCFL record for clean sheets from the start of a season.
Well done Grant!
FIRST DIVISION NORTH - JAKE HILTON (PILKINGTON)
It's Pilkington's first ever Goalkeeper of the Month winner with Jake having had a fantastic start to the season.
Jake has had three clean sheets in the six games he has played, conceding just one goal each in the other three games as Pilkington top the table. Jakes has been instrumental in this and has created his own highlight reel of saves in those six games.
Jake's calm demeanour has given the Pilks defenders the confidence to the play out from the back allowing the team to dominate possession and his ability with his feet allows the team to trust him with the ball and contribute to the way that they want to play.
A credit to the club. Well done Jake!
FIRST DIVISION SOUTH - AARON WOOLRICH (ECCLESHALL)
It's Eccleshall's first winner of this award since Louis McCarthy in September 2019, with Aaron's form, in no small way, contributing to the excellent start Eccleshall have made to the season.
Aaron played his part in securing his side a maximum six points from their opening two games against Cammell Laird 1907 and Abbey Hulton, making a number of good saves in the process to keep two clean sheets.
In the league game against Ashville, two good saves in the first half were followed by a great save in the second to prevent their leading scorer finding the net. Away against Stafford Town, a stunning save in the last minute helped secure a point.
As with any keeper, a mistake leads to a goal and a moment's misjudgement against Alsager cost us a goal. However, this did not trouble him and he atoned moments later, diving to block a second goal opportunity.
With three clean sheets from five games and just the two goals conceded in the month, it's a worthy winner in the First Division South. Well done Aaron!
Image courtesey of MKS photo showing Scott McGowan scoring at Cammell Laird 1907