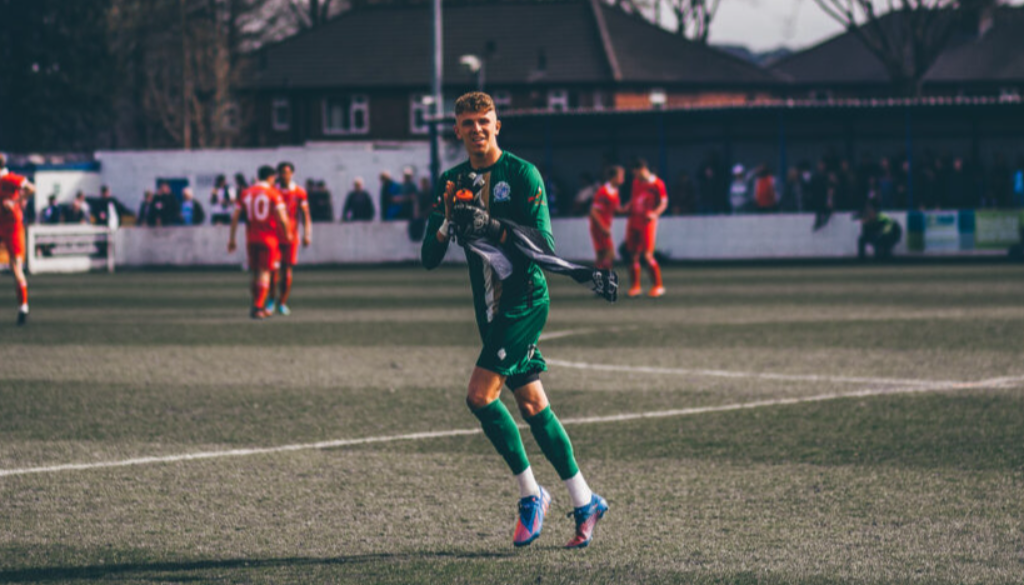 First Division North Reusch Goalkeeper of the Year
Fri 10th June 2022 | Bury AFC
By Alex Thrower
Jack Atkinson's stellar season in goal for title-winners Bury AFC has seen him pick up the First Division North Reusch Goalkeeper of the Year Award.
The Shakers' keeper achieved 12 clean sheets as the Greater Manchester club conceded just 32 times to win the title by 11 points. The 21-year-old was critical to the success of Andy Welsh's side who enjoyed a remarkable campaign, losing just once in the league as they achieved promotion to the Premier Division.
The former Shrewsbury Town player also picked up two player of the match awards in an impressive first year with Bury. Reacting to his award, he said:
"The season from start to finish was so positive for the team and myself on a personal level. We went on some fantastic runs and there's definitely more to come next season. Myself, I will be looking forward to the challenge of playing in a higher league and happy to be continuing with the club for another season.
"It was also a pleasure working with Spen and Gaffa (Welsh) this season. From day one they welcomed me into the club and I'm really looking forward to their support both on and off the pitch next season."