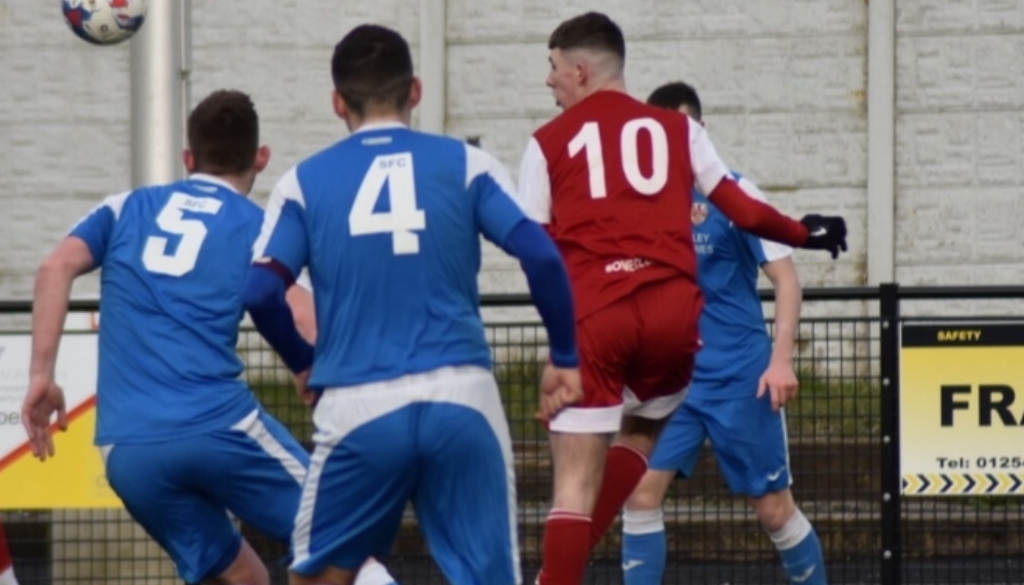 First Division North Player of the Year
Sun 5th June 2022 | League Awards
By Jay Cooper
The recent name change back to Darwen FC isn't the only positive news coming out of the Blackburn-based club, as their own Ryan Steele has been named as the NWCFL First Division North Player of the Season.
Ryan made 39 appearances for the team then known as AFC Darwen last season, and notched an impressive 22 goals. He was also named as his side's Man of the Match on 12 occasions.
He picked up these awards in games against Pilkington (x2), Atherton LR (x2), Nelson, Cleator Moor Celtic, St Helen's Town, Steeton, Campion, Bacup, Bury and Holker Old Boys.
What might surprise you is that Steele actually failed to complete the full 90 minutes for 2 of those games that he received Man of the Match awards for, and that isn't just due to substitutions.
During his side's 5-2 win over Nelson, he made all the headlines, netting 4, but also being sent off. Again, in a later game away at Atherton, he scored 2 as Darwen came out 2-3 victors, but was also sinbinned during the game.
Steele has also been involved in his fair share of remarkable games this past season, ranging from the dizzy heights of a hat-trick during 2-7 win away at St. Helen's, to a crushing 1-7 home defeat to Holker - he was still able to walk away with a MOTM award from the latter, though.
Despite a few wild moments throughout the campaign, Darwen ultimately finished in 18th place, with a points total of 39 and a goal difference of -24.
Whilst technically a relegation place, they did comfortably enough compared to their fellow relegation candidates to be awarded a reprieve from the drop, and we shall see Darwen FC play NWCFL First Division North football next term - no doubt that Steele will steal the show a few times again in 2022/23.
Congratulations again, Ryan!