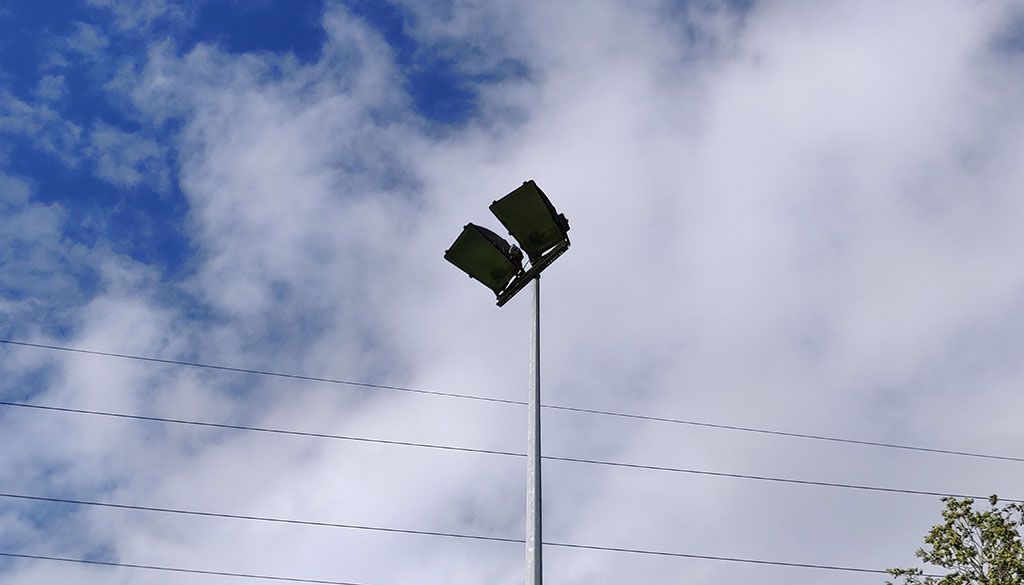 Player of the Month Awards announced for March
Fri 8th April 2022 | League Awards
By Alex Thrower
We are delighted to announce that James Berry-McNally of Premier Champions Macclesfield, Connor Hughes of First Division North side Daisy Hill, and Saul Henderson of First Division South play-off reaching outfit Wythenshawe Amateurs, have all been recognised for their performances throughout March by being awarded their respective leagues' Player of the Month Award.
Premier Division
Macclesfield's outstanding left-winger Berry-McNally had a phenomenal month, scoring eight goals in just six months to fire the Cheshire club to the Premier title. The former Hull City player also provided two assists and collected a brace of Man of the Match awards for his phenomenal showings. His nomination read:
In mid-January Macclesfield's FC's Premier title challenge was faltering but fortunes changed in February and March and one of the main individual factors to this marked improvement was the extraordinary contribution of young left wing James Berry (McNally). This contribution to Macclesfield's nine-match winning League run was exemplified in the month of March. His irresistible attacking down the left and his excellent work rate in the five league matches and a Macron Cup tie has led to his scoring 8 goals in 6 matches in March. His designated MoM performance against Padiham resulted from him being the critical factor in The Silkmen's win, continuingly creating chances attacking down the left that, after a tough first half, led to the breaking of the deadlock and a 2-0 win. A brace against Ashton included a 35-yard screamer that gave Macclesfield control of the match.
His most striking MoM performance was 4 goals and an assist against AVRO (who had beaten Macc earlier in the season), two coming from his immense work rate arriving at the far post to meet crosses. Against Congleton FC Macc were 1-0 down and struggling when James jinked away from two defenders and fired home from 20 yards to put Macc back in the game. His goal in the Macron Cup against Sandbach was a sublime individual effort, pulling past 5 challenges before steering the ball into the bottom corner. His goals were clearly critical but as important has been the attacking threat he has provided and the crosses that has caused such problems for defences. Also his work rate means has had him tracking back into defence, and picking clearances to put the team back on the front foot.
First Division North
Daisy Hill's impressive Connor Hughes can match Berry-McNally as he also netted eight goals and provided two assists in his side's five matches across March as they secured 8th place in the First Division North. With three Man of the Match awards also to his name, the club were full of praise for Hughes in his nomination:
Connor has been on fire in March, his best month of the season by far. Connor has single-handedly fired the team to 8th position in the league (A record high for the club) with his talismanic strikes, scoring an unprecedented 8 goals in 5 league games including another hattrick and taking his overall tally to 28 for the season (followed by another hattrick in the final game of the season on April 2). Connor can score from inside the box as well as from distance causing defenders and midfielders problems for the whole 90 minutes. Every opposition manager has commented on Connor this month and no doubt we will have clubs from the NWCFL Premier Division knocking on the door looking for his services. Connor is our captain, a natural leader and someone who sets the standards both on and off the pitch. He's also one of the nicest lads you could meet in football!
First Division South
Wythenshawe Amateurs's Saul Henderson makes it clean sweep for forwards this month as he scored three and assisted two to ensure his side finished comfortably in the play-off places. With two Man of the Match awards to his name and, despite now being injured and set to miss their massive semi-final in the Isle of Man this Saturday, it has been a very impressive campaign for the forward, as his nomination read:
Saul has had a very good March scoring three goals in six matches. Sadly, he was injured in the Macron Cup match v. Maine Road following a collision with his own keeper- an example of how he always comes back to help in defence. He is now on crutches, but is still supportive to his team mates, a great team player who is determined to get back on the pitch to help his team mates reach their goal. He is one of the top goalscorers, not only in Division One South, but the whole of the NWCFL with 40 goals. The team have now reached a play-off position, although this is a team effort, Saul's contribution has played a big part, not only his goals record, but his overall footballing skills.
His confidence has spread through the team, he is an inspiration for his peers and younger players and a great role model for our Youth Team. He is a great contributor in training, always encouraging his team mates with sound advice and leading by example. We have decent crowds, in full voice with, 'He scores goals does Saul, he scores goals ', and ' Feed Saul and he will score ', a good spectator experience, good fun for everyone. Saul is a Wythenshawe lad, he loves doing what he does best, scoring goals for Wythenshawe Amateurs.
A huge congratulations to all three award winners from all of us at the NWCFL!