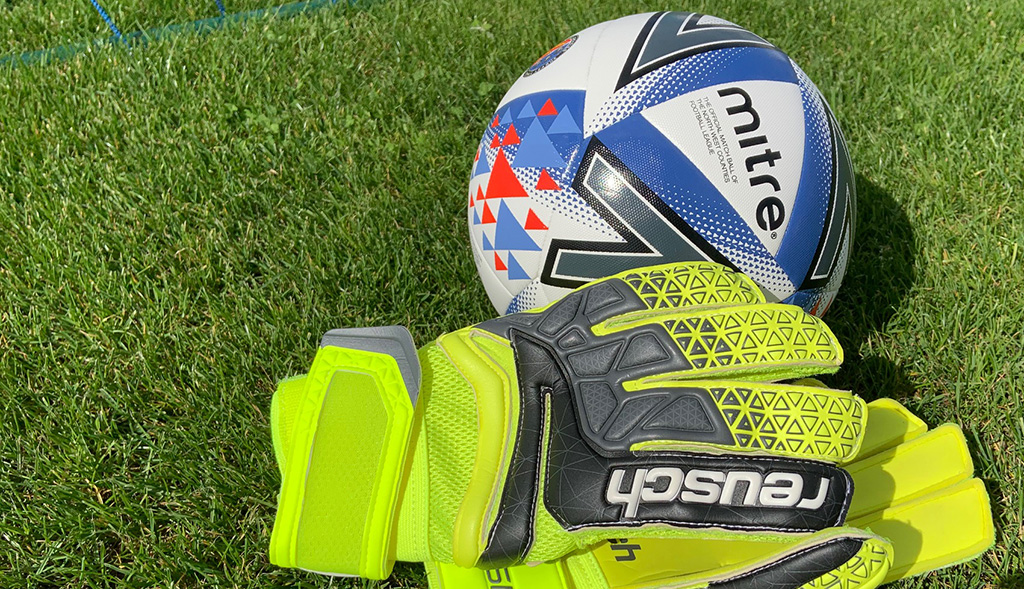 November 2021 Player of the Month Awards announced
Thu 9th December 2021 | League Awards
By Gary Langley
The November 2021 Player of the Month winners have been verified by League Awards Co-Ordinator, Peter Stokes.
In the Premier Division, Wythenshawe Town's good month has seen Darius Palma win the award. The midfielder played six games, receiving the Man of the Match award twice. In that time he scored four goals and provided eight assists for the team.
In the clubs nomination statement the club were clearly impressed with his efforts in November stating "Darius has had a great month from both a goal-scoring and assist point of view. It has been the way in which his goals were scored and when they were scored that has been a major factor in the club's outstanding success over the month. He almost invariably opened the scoring, and this set the mood for the team for the remainder of the game. It took him just 12 minutes to open the scoring in the six-pointer against Charnock Richard and an additional goal just after the break meant there was no comeback by the visitors."
"It was a similar story against Squires Gate, this time taking just 18 minutes to open the scoring. It took him a little longer against Longridge Town, finding the net on 36 minutes but such was his influence on the game that the opponents had no hesitation in awarding him Man-of-the-Match. His influence has also been noticeable as a provider with no fewer than eight direct assists throughout the month and his link-up play with other players has been outstanding. Even in the games where he didn't score, he has been a major influence, none more so that in the tough FA Vase encounter against Holker OB when he weaved his way past three defenders before teeing the ball up for Brad Byrne to open the scoring setting the team up for a 3-0 victory. Overall, it has been an outstanding month for Darius where he has established himself as one of the most exciting and dangerous players in the Division".
Congratulations to Darius.
In Division One South the accolade goes to Cheadle Town striker, Patrick Davin. Patrick played in seven games, was man of the match in three of those, scoring seven and assisting in a further two goals.
The Clubs nomination statement gave a solid case... "Pat Davin had an excellent month during November from a scoring point of view. Having had a number of weeks off due to injury during October, Pat certainly found his form again last month with a haul of 7 goals from 7 games, including 3 Man of the Match awards. The goal against Rocester was a personal milestone for Pat as he scored his 50th goal for Cheadle Town in just 62 games - a great feat and not many players will achieve this in their careers. A fine hat trick against Ellesmere Rangers was followed by goals against Rocester and Abbey Hey before ending the month last week with a brace of goals against Abbey Hulton. As the supporters sing at Park Road Stadium, ''Pat Davin's on fire''. Long may Pat's scoring form continue."
Well played Pat!
Joseph Noblet, Garstang's Midfielder takes the award for Division One North. Joseph had a great month playing in six games, man of the match twice and netting four goals in the process.
In their nomination statement, Garstang stated... "In a month of transition where Garstang had an interim manager (who was subsequently made permanent) Noblet provided outstanding leadership through his performances and captaining of the team scoring 4 goals and helping the team in its current unbeaten run of 3 Wins and 2 draws."
Congratulations to Joel and indeed to all winners. We'll be out to see you soon.