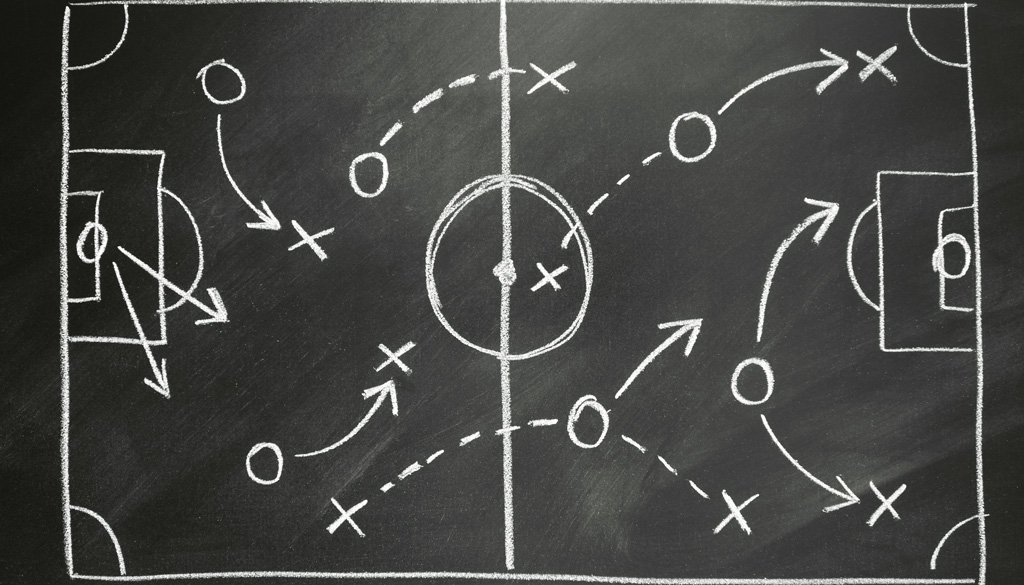 Division One Review Friday and Saturday 27 28 August
Sun 29th August 2021 | Match Reviews
By Gary Langley
It was a busy day in both Division One North and South with the leaders of both divisions changing by the end of the day and a number of results where sides higher up the table were beaten by teams below them. It keeps things very much in the mix as we reach the half way point of a busy bank holiday weekend.
In this article we take a quick look at what went on in both Division One North and Division One South as some hard fought results saw a lot of change in both tables.
In Division One North, Golcar United's game being postponed gave AFC Blackpool the opportunity to return to the top of the table and they did just that as they took all of the spoils at Steeton. At one point it did look very unlikely though as Steeton took a two goal lead courtesy of Andy Biggs and Jack Lynn, both before the hour mark, however The Mechanics fired in three goals in quick succession to finish a smash and grab raid at Marley.
Pilkington also kept the pressure on with an emphatic 4-0 win on the road at Darwen. A hat-trick from Adam Gilchrist doing the majority of the damage as Pilks rise to third. Hoker have risen to fifth in the table via a 2-1 home win over Bacup Borough at the Handmark Engineering Stadium, goals from Gareth Smith and Nathan Reid enough to get them the points.
At Jericho Lane, Ilkley continue to find their feet with an impressive 3-2 win over South Liverpool yesterday. A subdued looking South were overturned on the day with goals from McAuley Smith, Darren Munday and Tom Smith. South's goals came from Owen Hough and Carter Costello.
St Helens Town face South Liverpool on Monday and they will be hoping for a dramatic change of form as they had a torrid afternoon at home to Daisy Hill, being thumped 1-8 on the day. Hensley Mills put The Cutters ahead on 13 minutes, however there was an early sign of hope as Jamie Appreley equalised five minutes later. From then on, it was all Daisy who dominated the play. Goals from Matty Davison who bagged a hat-trick on the day, another from Hensley Mills, Bruno De Almeida Severino, Jake O'Brien and Jordyn Fitton sealed St Helens fate. They now sit bottom of the table with a goal difference of -25 after seven games.
Conor Ikin rescued a point late on for Atherton LR as they grabbed a late point at home to Campion in a 1-1 draw, whilst at Little Wembley, Nelson and Garstang battled for a point each in a very entertaining 3-3 draw.
In Division One South the weekend's action had actually started on Friday evening when Barnton gave their season a massive shot in the arm (no pun/undertones intended) with a massive 5-1 win over Exxleshall at Townfield. Jordan Monthe did most of the damage with an impressive hat-trick on the night.
Looking at Saturday's games, there were similar outcomes as to their Northern Counterparts as leaders Sandbach were beaten at home by a Dylan Fitzgerald goal for Abbey Hey which lifter the Gorton club to third in the table, ahead of their opponents for whom it was a bad day as they dropped to fourth.
Also taking advantage of Abbey Hey's win were New Mills. They took top spot with a 4-0 win over St Martins with a brace from Benito Lowe and goals from Richard Tindall and Teddy Osipitan. A good result for New Mills but lots of work to do for St Martins who already look in a bit of bother at the wrong end of the table.
Ellesmere Rangers also keep the pressure on at the top as they were comprehensive 4-1 winners at Matt Jansen's Stockport Town. All four of Rangers' goals were scored by Harvey Lweis who had a field day against the Town defence. Town's consolation goal was scored by Tom Beckett. West Didsbury and Chorlton are also very much in the mix, they sit in second place following a very business-like 3-0 win at home to FC Isle of Man. Sam Heathcote put West ahead from the penalty spot on 64 minutes, followed by goals apiece from Aarron Grewal and Rhain Davis.
Maine Road did themselves a power of good yesterday with an impressive looking 4-1 win at home to Stafford Town. The visitors had gone ahead on 38 Minutes courtesy of Josh Oultram, however Reece Lyndon levelled just before the break. Goals followed from Jamie Roe, Sakib Islam and Ryan Eiselt as Maine Road climb to 14th in the table whilst Stafford drop to tenth.
Abbey Hulton United recorded a decent 2-0 away win at Cammell Laird 1907 as goals from Tyler Barnes and Keeylin Thomas gave them all three points at the Prabhu Ventures Arena. It was a good day too for Cheadle Heath Nomads who climbed to 12th with a 4-2 home win over Rocester.
Cheadle Town came away from Alsager with three points after a 3-0 win at The Woodpark Stadium, goals for Town came from Adam Jones, Ryan Hibbert and in the second half from Joe Collins. Wythenshawe Amateurs maintained social distancing between themselves and Cheadle Town as they remained sixth with a 3-1 win at Brocton. Brocton's defeat saw them drop to seventeenth in the table.