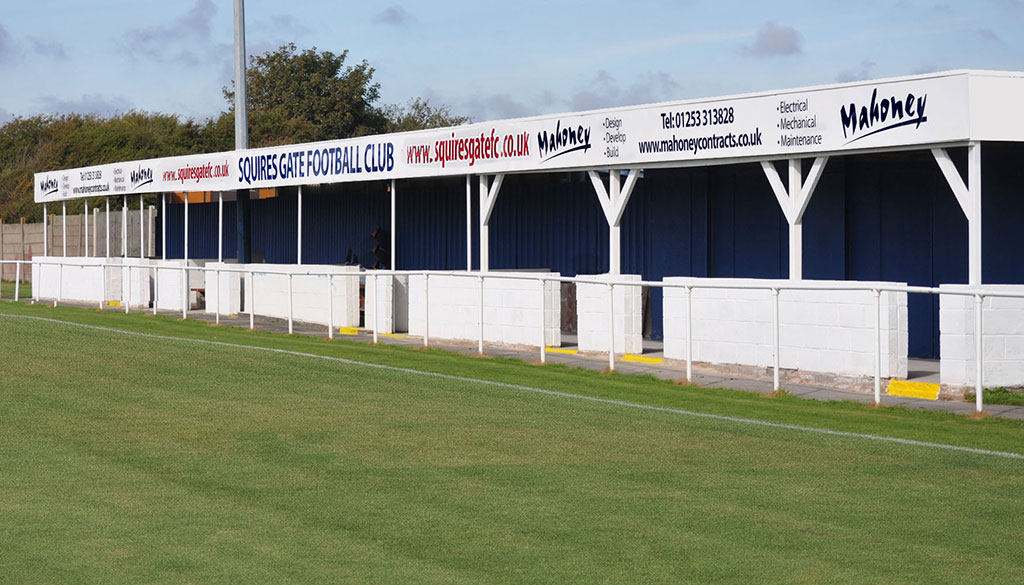 Luke Evans wins FA Red Rose Award
Sat 21st August 2021 | Squires Gate
By Gary Langley
Squires Gate manager Luke Evans wins FA Red Rose Award - reports Jay Hayden
Squires Gate manager Luke Evans has received a 'Red Rose Award' from the Lancashire FA this weekend, rewarding him for all his work he has undertaken at the club over the last 18 months.
Anonymously nominated, Evans was one of 16 people to win the award, and was credited to "single handily keeping Squires Gate going throughout the pandemic". The award credits 'ordinary people who have done extraordinary things', and that is exactly what Evans has done at Squires Gate off the pitch over the last year and a half.
As well as his demanding duties of first team manager, he has helped prepare for the return of football after the first lockdown by installing sanitising stations and other social distancing measures. Evans negotiated several sponsorship and commercial deals, giving the club much needed income in difficult Financial Times, as well as installing the sponsorship boards around the ground himself.
The dressing rooms at the ground were also improved by Luke, as he installed new pods, artificial turf, canvas images of the playing squad, motivational phrases and a fresh lick of paint. He even temporarily took on the role of groundsman when Gate's usual man in charge of maintaining the pitch had to self isolate.
As well as this, Luke has been able to massively help the community by organising and running Easter and Summer football camps at the ground for local children to come in with professional coaches to learn the skills of the game. He also ran frequent one-to-one sessions with players in the off season to maintain fitness and sharpness levels.
The work Luke has done at Squires Gate over the last 18 months has been huge, with the last line from the nominator putting it perfectly: "There is no doubt that without Luke's massive contribution that Squires Gate would not have survived the pandemic and we are all immensely proud and grateful for his magnificent efforts over the last 12 months".