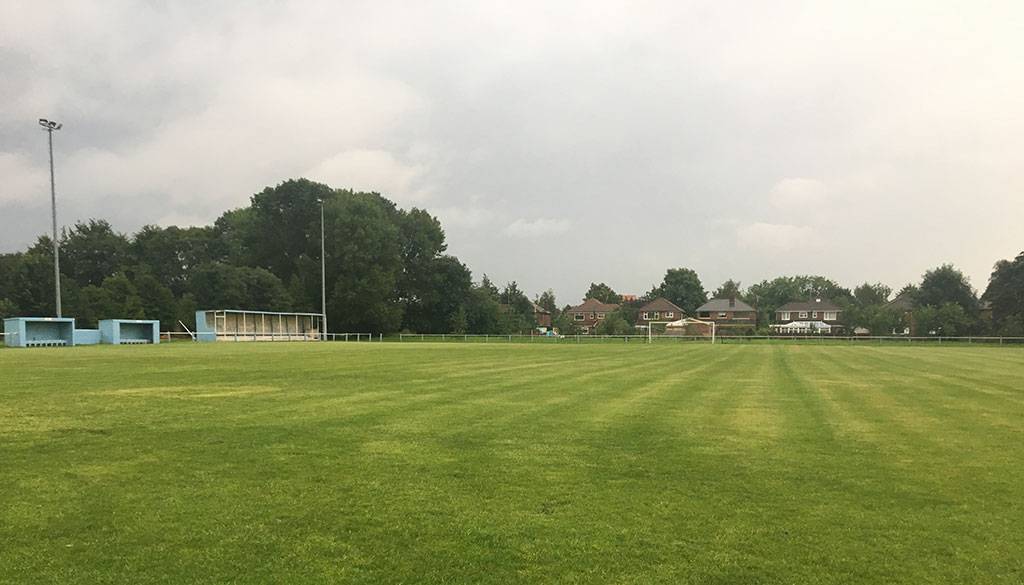 Maine Road FC Confirm continued Sponsorship Agreement
Fri 30th April 2021 | Maine Road
By Gary Langley
Division One South club Maine Road have announced that their successful sponsorship agreement with the Manchester City FC Supporters Club (1949) is to continue into a third season.
In a statement sent to the NWCFL this week the club have stated that the club are delighted to announce that Manchester City FC Supporters Club (1949) have agreed to be the club's main sponsors for the 2021-22 season. This is the third year that the strong links between the club and Manchester City supporters has been celebrated in this way.
The club are grateful to all at the MCFC Supporters Club and the agreement was sealed this week when the Supporters Club Chairman Alan Galley handed over the cheque for the sponsorship to the clubs Vice-Chairman Colin Broadbent and fundraiser, Dave Miller in a ceremony at the club this week.