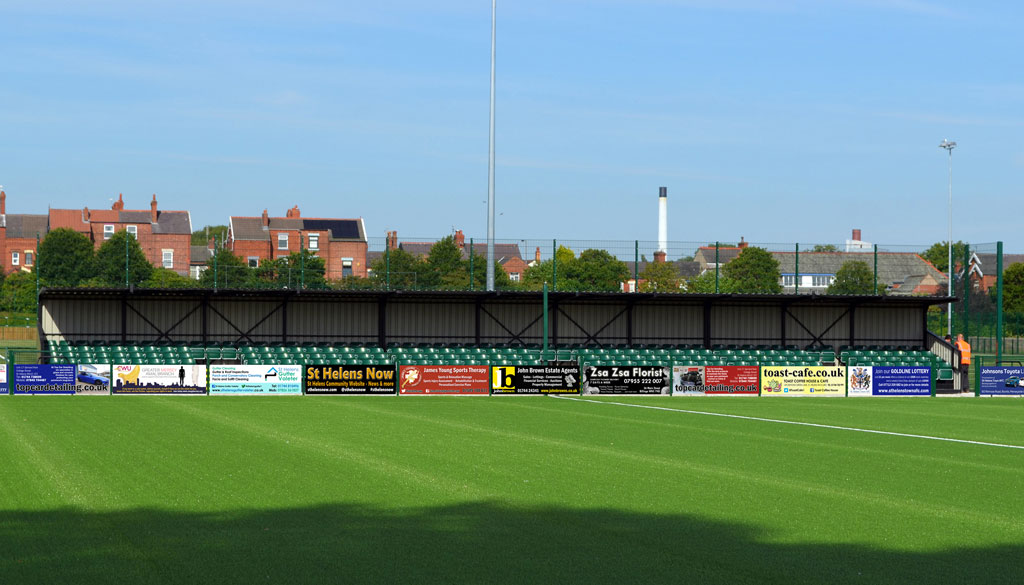 Town in safe hands with J4K
Tue 28th July 2020 | St Helens Town
By Martin Fallon
the football calendar for the 2020/21 season will have a different schedule thanks to the Covid-19 pandemic, but the lack of action on the pitch hasn't stopped St Helens Town preparing off the field for a much-improved season.
The latest move by the Merseyside outfit has seen them secure J4K as their Goalkeeping Partners for the 2020/21 season and potentially beyond. J4K founder and owner Ray Newland is a former professional goalkeeper having played for the likes of Plymouth Argyle, Chester City, Torquay United & Clydebank in an extensive career before an injury at the age of 28 called time on his days in the pro-ranks.
Ray also played for St Helens Town in the North West Counties League making 7 appearances between the sticks for Town with his debut coming in a 2-1 win at Maine Road on 3rd April 1991. The stopper credits St Helens Town and in particular then reserve team manager John Davies with kick starting his professional career as the manager recommended him to Everton who signed him on pro forms.
Since the premature end to Ray's own playing career he has set up Just4Keepers highly successful coaching schools before adding his own J4K branded gloves and goalkeepersaccessories to great acclaim.
The partnership will see J4K supply gloves for the first team goalkeepers at St Helens Town along with discounts for all the other keepers within the club's senior and junior sections. Ray stated "I am delighted to be able to partner with one of my former clubs in St Helens Town. I am grateful for the help they gave my career when I was a young, aspiring goalkeeper with dreams of a professional career and now I am happy to give something back to the club and maybe one of the keepers that wears J4K gloves this season for St Helens Town will go on to play professionally too."
Ray has also offered to share his expertise with the goalkeepers at the club as he will attend specialised goalkeeper training sessions when he can during the season. J4K's website is a goldmine with instructional videos and educational resources which are invaluable for goalkeepers of all ages and abilities and can be found at https://j4ksports.co.uk/
Club Chairman, Gary Langley added: "We are delighted to have J4K on board with us as a commercial partner and of course to have Ray Newland back involved with the club. It is great that Ray remembers us with such fondness from his playing days and has decided to bring J4K and St Helens Town A.F.C. in partnership. The J4K range is of the highest quality and they are making a real impact in their market and we are pleased to be associated with them going forwards."