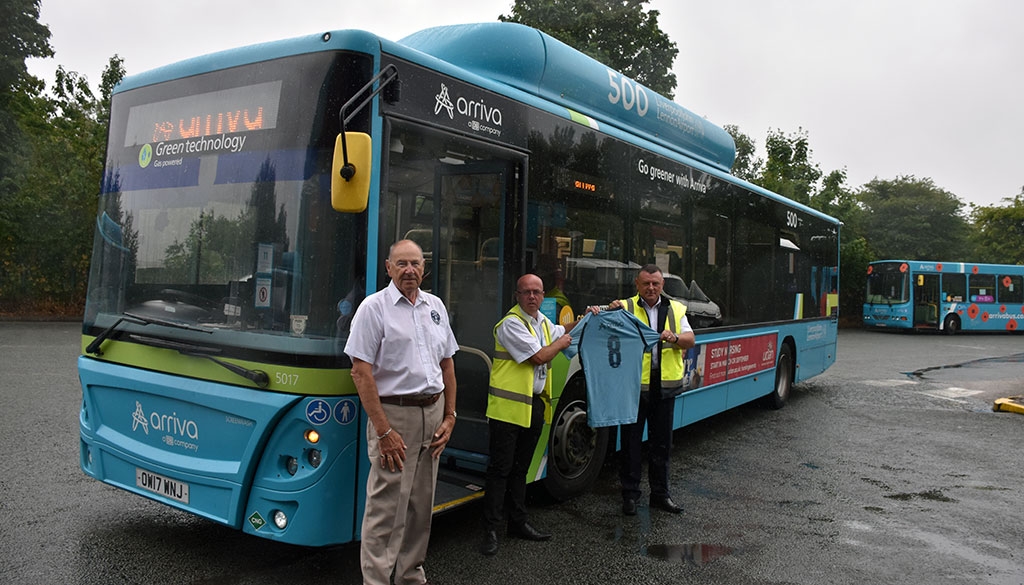 Shirt Sponsorship Extended At Runcorn
Fri 10th July 2020 | Runcorn Town
By Martin Fallon
Runcorn Town Football Club have announced the renewal of their kit sponsorship deal with bus operator Arriva North West, who have sponsored the back of their home and away shirts for the next two seasons.
Arriva North West operate bus services across the North West of England, with approximately 800 vehicles operating out of 11 depots including the Runcorn depot on Beechwood Avenue. Arriva is the main bus company serving Runcorn, with the 3A/3C service a vital one for the Weston Point community and Runcorn Town supporters going to games.
Arriva North West is a subsidiary of the wider Arriva group, which is the leading passenger transport operator in Europe and operates bus, coach, train, tram and waterbus services in 14 countries across Europe.
Jamie Drummond, Marketing Executive for Arriva North West, said "The Runcorn area is one that is very important to us, and we are delighted to be able to extend our sponsorship for another two years.
"Arriva has increased capacity on a range of services across Runcorn in 2020, as well as employing more drivers and engineers at our Beechwood depot. We are continuing to grow as a company, and hopefully our support can allow Runcorn Town to grow like we are doing.
"We wish Runcorn Town all the best and are happy to be onboard once more".
Alan Bennett, Runcorn Town FC Commercial Manager, said "We would like to say a big thank you to Arriva North West for their continuous support, particularly in the current economic climate.
"Arriva have sponsored the back of our shirts since 2014, and we are delighted that a company that provides such a vital service to the Weston Point and wider Runcorn community has continued to support us.
"It's great to have such a fantastic and prestigious local company on our kit once again for the next two years".