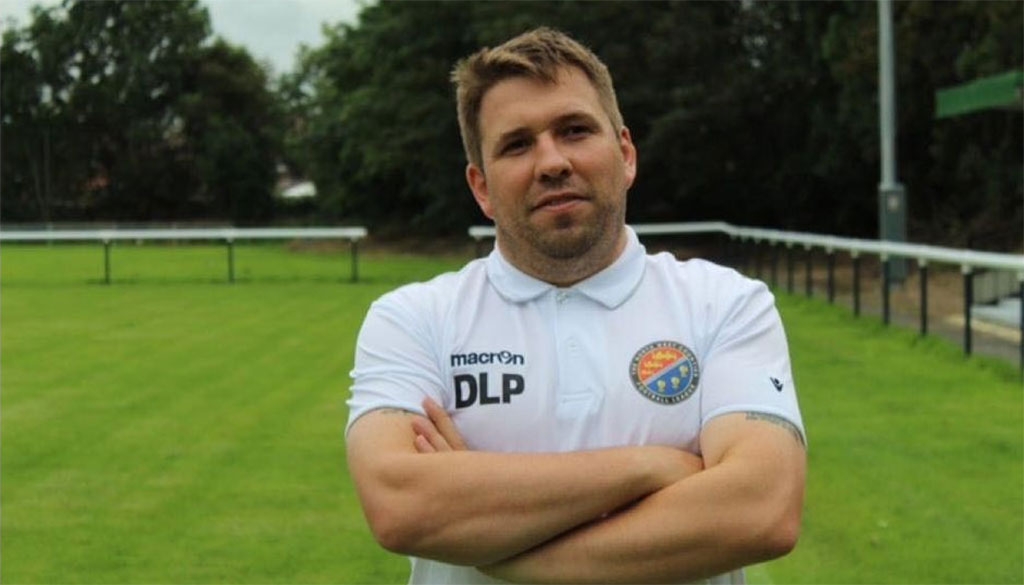 New Assistant Manager At St Helens
Mon 18th May 2020 | St Helens Town
By Martin Fallon
St Helens Town are continuing to assess and re-organise following the null and voiding of the 2019-20 season. Having recently appointed a new Chairman in Gary Langley, the club have acted swiftly to appoint a new Assistant Manager in the form of experienced Coach, Dave Potter who was recently in a similar role at Division One South Cheadle Heath Nomads.
The club had recently made an appointment after weeks of negotiation, however that appointment had fallen through due to re-organisations at the candidate's former club. He has decided to stay there and try and stay loyal to his club and players to explore further promotion options. We wished him well but it did leave us with a key vacancy available after a long period of negotiation.
The news left the club looking for a new assistant manager with Manager, Dave Platt saying "Obviously it's very disappointing that the initial appointment had fallen through, but with the lockdown in place and it being so far to the new season we hadn't gone very far down the road of joint planning so no harm no foul. We were still keen to get one more key coach in to help with the first team and preferably that's someone with good experience at North West Counties League levels or a leading Manager/Coach at Step 7 to bring value. We wanted a good technical coach who can deliver interesting and useful sessions and also bring something to the tactical discussion and Dave certainly fits that bill."
"The plan was originally to begin an application process for the role but it came to the clubs attention that Dave Potter had recently become available, and after brief conversation between Manager Dave Platt and new Chairman, Gary Langley (who knew Dave, and his work) it was agreed unanimously that we should approach him and gauge his interest.
"I contacted Dave and we agreed to have a chat and that, in-turn led to a few more chats. Not surprisingly, we weren't the only ones in for Dave's services, but I think he saw the potential in the role early on and the rest was just confirming each other's expectations and general view."
Club Chairman, Gary Langley added "I am delighted with the appointment of Dave Potter into the Assistant Managers role here at St Helens Town. Dave is an established and much respected coach at Steps five and six. He has a very positive impact at the clubs he has worked with previously as well as a strong ethos on hard work and getting that extra ten percent from players that maybe they are not aware that they have. Dave is also local to the area and knows the club. When I spoke with Dave he sees what we are trying to do with the club on and off the park and we feel that Dave's ambitions match ours for progressing. Whatever form next season takes and whenever it starts, we will be ready amd with the two Dave P's leading the way we feel that we can get the best out of our players as well as giving others the opportunity to shine and develop on a great stage."
With Dave now secured as Assistant Manager the club continues its virtual pre-season with the players working hard individually, as well as on zoom group workouts, looking forward to the point where they can get outside together as a group again. As a club we are mindful that it's not just physical health that can suffer during the lockdown in it's various forms, we have been keen to maintain contact with the squad and have been 'checking in' just to ensure that mental health matters are considered as well.
As part of the work going on to build the club St Helens Town are keen to expand and improve their first team squad and are keen to speak with interested players with experience at Steps 4-6 or at a good level at Step 7 whom are keen to play in the North West Counties League with a progressive and long established football Club. Interested parties can contact the club via email on sthelenstownfc@hotmail.co.uk or via our social media accounts @STHTownManager or @sthelenstownfc