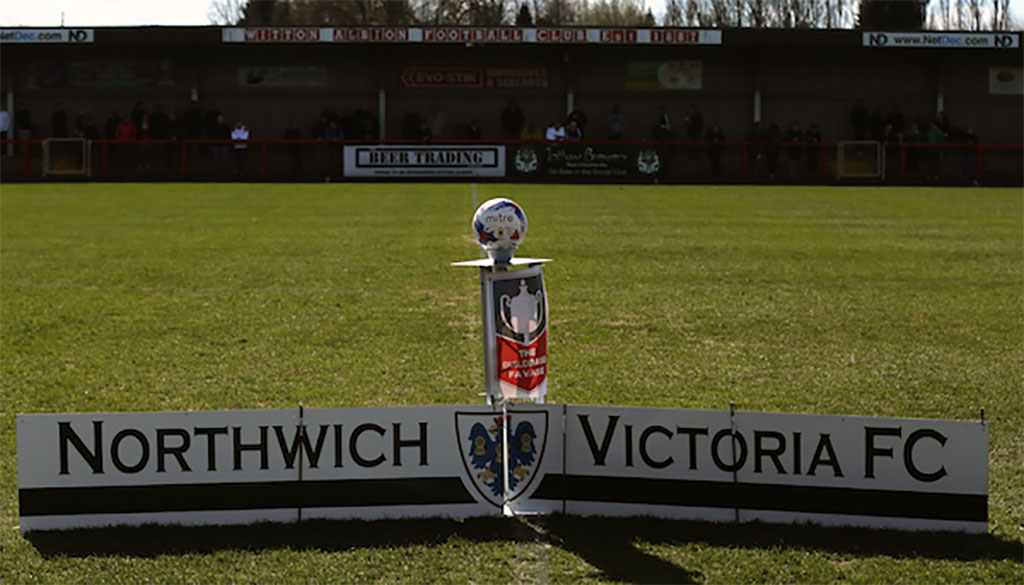 Vics extend groundshare
Fri 1st May 2020 | Northwich Victoria
By Martin Fallon
Northwich Victoria FC and Witton Albion FC are pleased to announce that have they have agreed to extend the ground share agreement from the initial two years to five years, taking it to the end of the 2025/2026 season.
Both clubs have enjoyed a healthy relationship of mutual co-operation and support.
Vics chairman Brian Turner says this extended agreement - which is pending league approval from both sides - will benefit and add stability to both clubs. He would also like to thank the Witton chairman John Salmon and his board for their support, adding this is not a merger and our fierce rivalry will always remain.
There has also been a change to the Dr Vijay Anthwal Trophy, which is an annual pre-season friendly that is held between both clubs. Previously this was treated as a Witton home game, but will henceforth be carried out on a split gate basis. Dr Anthwal was a well-known and respected GP in Northwich, and both clubs have agreed that when the game does take place before the next season, gate receipts will be donated to the NHS.