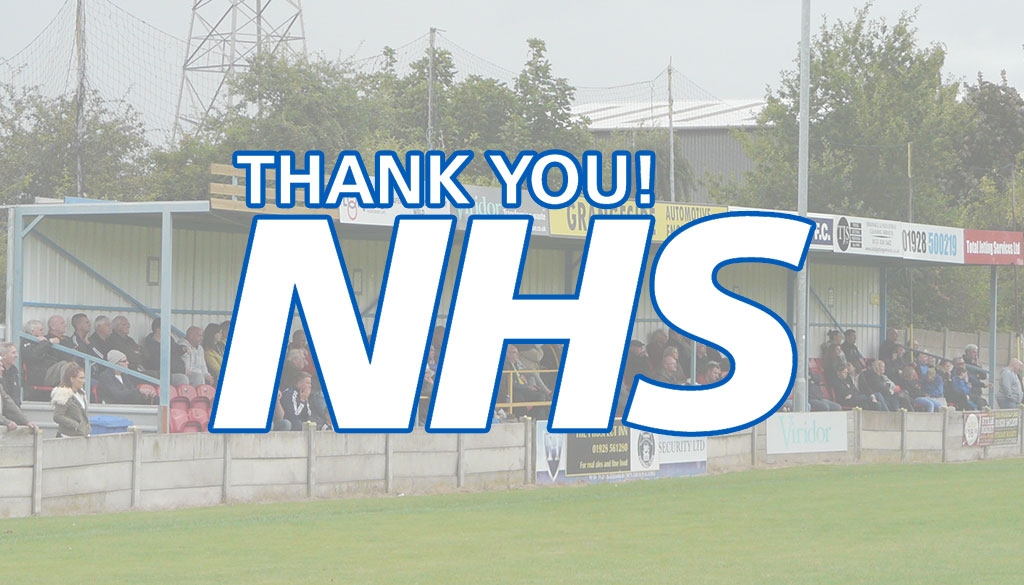 Runcorn Town make generous offer
Wed 8th April 2020 | Runcorn Town
By Craig Kendall
As a thank you for their incredible front-line work amid the fight against the Corona Virus, all NHS workers will be offered a FREE Runcorn Town FC season ticket for the 2020/21 Season.
A statement from the clubs says, "The battle against the worldwide pandemic has seen much of our daily life in 2020 affected. From a football point of view, our season has been declared null and void and we will go again when normality returns, whenever that will be.
However whilst we are sat at home either self-isolating or working remotely, NHS staff are working tirelessly on the front-line, putting their own lives on the line daily to ensure that we can beat this pandemic. And when the time comes that we do beat it, and football eventually returns, we want to say thank you to these incredible workers.
"On behalf of the football club, I would like to place on record our immense thanks to every one of the key workers who are putting our country first at this time. You are going out to keep our country going, taking precautionary measures as advised" said Club Secretary, Martin Fallon.
"For our NHS workers though, there are no real precautionary measures. You are going to work, giving a personal service to patients as you always have done, and putting your health at risk every single day to keep the rest of our society safe.
"Football is unimportant right now, but it will come back eventually the same as the rest of our lives. And when it does, we want to say thank you to all NHS workers with a free season ticket to our North West Counties League matches should they wish to have one."
Further details of this scheme will be announced in due course.