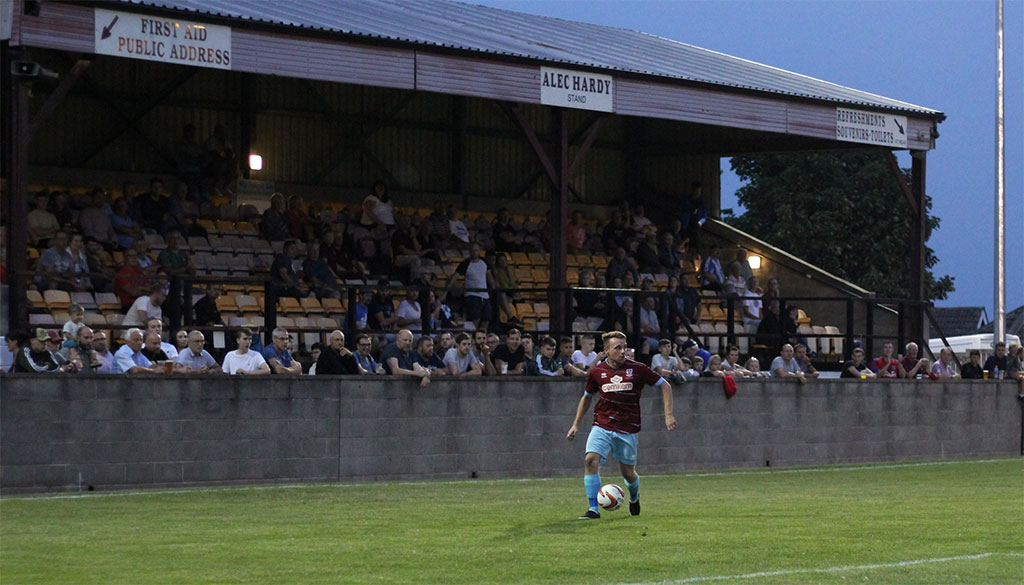 Emley AFC Academy Launched
Tue 25th February 2020 | Emley AFC
By Craig Kendall
Emley AFC has made a real statement of intent with the launch of a new academy and with it the establishment of a new U23 side for next season.
The academy will be headed by Sam Sutton who will also manage the U23 team.
Sam works for Barnsley FC's academy and has previously managed Huddersfield YMCA to Under 19 success in 2018. He has coached many players who have gone on to play further up the football pyramid and into the professional game.
A UEFA B Licence holder, Sam plans to bring a support staff to help with coaching, sports science and even match analysis.
The club hopes to bridge the gap for players aged 16-23 to play at a decent level at a good facility. Currently, many players drift into District league, West Yorkshire League or out of football altogether. Long-term the new academy structure provides a pathway into the first team - and beyond. Additionally, the Under 23 team is the ideal chance to give more experience and minutes to first-team squad players.
Chairman Nigel Wakefield commented, "Sam was the standout candidate for this role with great knowledge and experience behind him which will only benefit and strengthen our club. Sam will work closely alongside first-team Manager Richard Tracey and Assistant Steve Nicholson."
First team manager Richard Tracey said, "We welcome Sam to the club as our new Academy Manager. We identified that a U23 side would be an integral part of the clubs future development, developing our own players from within, who have vision and aspirations to play for the first team at Emley AFC."
Sam Sutton, new Academy Manager said, "I'm delighted to be joining such a well-established club. There are some really good people here at Emley and I'm looking forward to being a part of things moving forward. Setting up an academy structure is a really exciting project for the club, one which I'm pleased to have been asked to lead."
"We want to develop players, we want to attract the best young players to our club, and we want to see our own players come through the system and into the first-team squad. We've already started preparing for next season, so they'll be lots more announcements over the coming months to look out for."
The academy will launch with the U23 side with plans to expand to additional age groups in future seasons. For more information contact Sam Sutton on samsutton@emleyafc.co.uk.