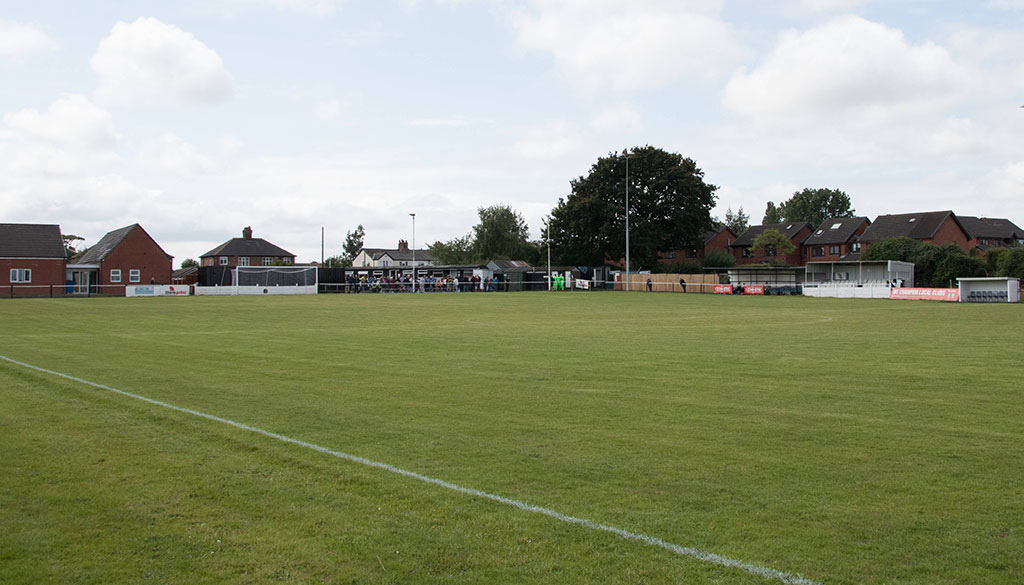 INSIGHT: New management structure at NWCFL First Division One South side
Thu 9th January 2020 | Barnton
By Craig Kendall
They may currently sit third bottom of the NWCFL First Division South, but Barnton are a side on the way up - that is according to their new joint-manager Neil Murray.
The 35-year-old is now in his first senior management role with the Cheshire side and is determined to change their fortunes around, "With this being my first senior role, I know a lot of the supporters might raise their eyebrows about my not having a massive amount of first-team experience. I'm confident with what I'm bringing to the club and in my ability of how I coach. How I manage. How I work with players. This management team is going to make a success of this job.
"I think from what I've shown in the roles I've already done is how quickly I've progressed, considering I've only been coaching eighteen months."
Murray will join Liam Page as joint manager, whilst Shaun Mangan will be the First Team Coach and Garry Moore's new role will be overseeing improvement, and recommending players. Despite their lowly position, things are looking positive, "The mood is still very positive. We're confident we can turn results around. Even after our 1-0 defeat at the weekend, there's still a lot of belief within the group that we can go about the rest of the season and do something, it's about mentality and belief.
"I came across from Witton Albion with my assistant from there, Shaun Mangan whos an excellent coach, and we've implemented some quick changes on how we set up on a matchday from the warm-up and messages in the changing room. The training's changed too and it'll more methodical and tactical and create an environment of learning. We're trying to put a style onto the team, with an identity from of our coaching philosophies. The players are buying into that, the mood's positive and we're keeping that air of belief in the current squad we've got there, that we can put a run together and claw our way up the table, The performances and the results are going to follow with that.
"We're confident with the lads that we've got but I think we need to add and strengthen in certain areas of the squad. We're currently speaking with clubs about players' availabilities so we've identified a few targets and hopefully, we should be able to reveal those signings in the next seven days or so."
Murray is an experienced player and agrees that the league is the most competitive it has ever been, "Yes, because they've got so many teams now, with the three divisions. Especially the division we're in, that bottom half – from probably tenth downwards – it's tight. "As you said, if we put a nice little run together of three or four wins, it can take that pressure off the lads a little bit. Even if we were to slip up on one game after putting three or four wins together, we're still in a dogfight but we're not watching over our shoulders as much as we were."
Barnton are also hopeful that results on the field will help increase their attendances, "I think getting a buzz about the squad and getting some results in will then knock on to the attendances but that's more for the Chairman to worry about and the Board. It's how they market the games, getting out into the local community and bring those supporters back in."
And on budgets, Murray continued, "Budgets are tight but we're working within those budgets. When we're speaking to players, what I'm looking to create is more of a project at Barnton. I don't believe the club deserves to be where they are.
"I'm looking to secure safety there for this coming season, then kick on next season. I'll speak with the Board and see if we can secure extra funds, which will attract more players. We bring those in and then look to get up into that premier League again, where the club should be.
"Talking about the players we're looking to attract, it's about buying into what I want to do there and if those players want to be a part of that. It's a long-term project and it's not going to happen overnight. We're halfway through the season, with eighteen games to go so bringing those players in who believe in what we're trying to achieve we then we kick on next season. The project can roll on as we look to secure promotion from the League but, first and foremost, it's securing safety."
Moore added, "A major focus as well as the 1st team, has been on the Under 21's with whom Arran Kenyon and Gary Forster along with there backroom staff have worked tirelessly and done a fantastic job in giving a solid grounding in the way players should apply themselves when stepping up to the 1st team.
"The 21's we feel is a major part of Barnton football clubs progression for the future in North West Counties."
Barnton's next game is on Saturday when they Stone Old Alleynians at home (3:00 pm kick-off).