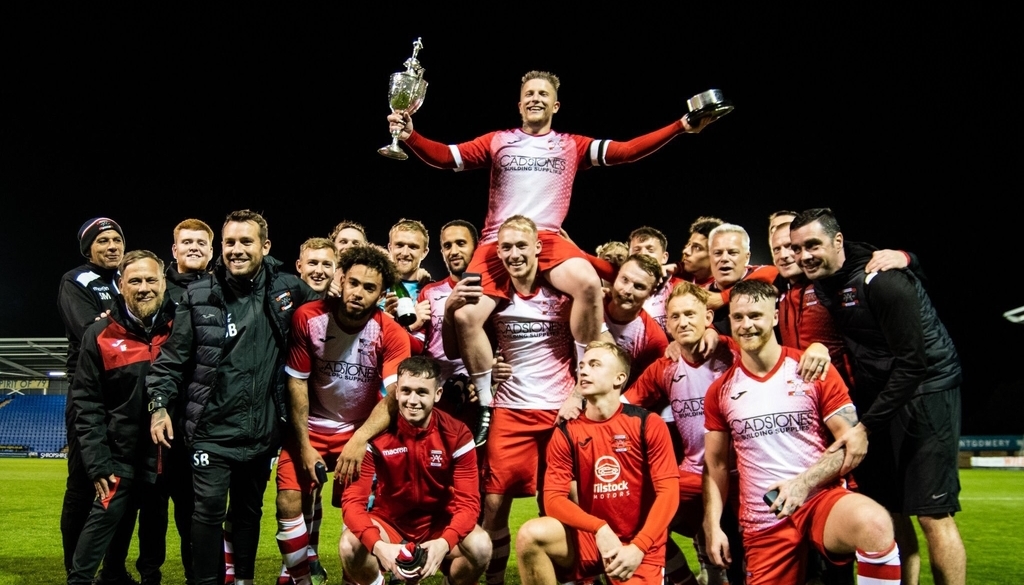 Luke Goddard takes up top role at NWCFL Premier Division side
Mon 16th December 2019 | Whitchurch Alport
By Craig Kendall
Former Whitchurch Alport manager Luke Goddard has taken up the role as Chairman at Yockings Park.
Goddard has recently stood down as manager after 42 months in charge, as his roles at the club steadily increased and the 29-year-old wanted to concentrate on his on and off-field commitments.
A statement from the club says, "To complete our period of transition an EGM was held at Yockings Park this evening. Chairman Ryan Jardine and Vice Chairman John Allman stood down from their official roles however will remain on the club committee.
"The club has appointed Luke Goddard as new chairman supported by Tom Sheridan as Vice Chairman. This is an exciting time for the club as it continues to strengthen its structure to enable it to continue to flourish as a growing entity.
"The club would like to place on record it's thanks to both Ryan and John who have overseen an amazing period in the clubs history and know they will continue to support in a less formal capacity.
"The growth the club is having and the future plans for growth has meant both have felt they would not be able to dedicate the time required to fulfil their roles effectively and would be better placed in a supporting role. Luke and Tom will take us forward! Up the reds!"
Whitchurch Alport are next in action on Wednesday night when they face an away trip to Sandbach United in the Commander Ethelston Charity Cup Quarter-Final.