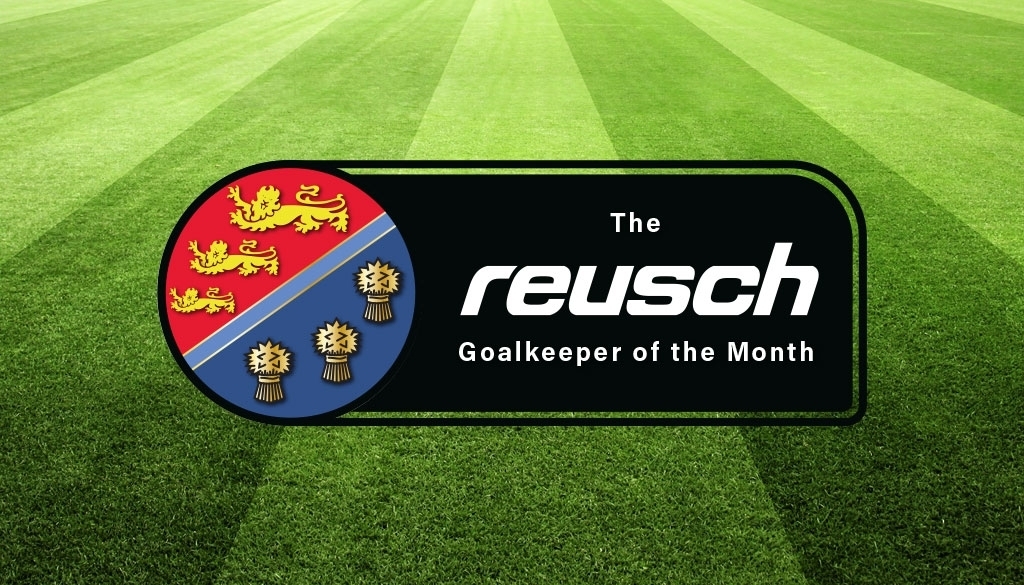 January's Reusch Goalkeeper of the Month Awards Announced
Wed 5th February 2020 | League Awards
By Martin Fallon
The Reusch Goalkeeper of the Month Awards have been confirmed today and we are delighted to announce the winners for January 2020.
PREMER DIVISION - ADAM REID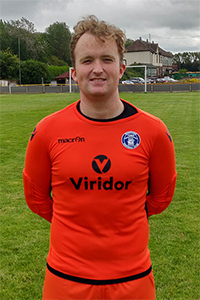 Runcorn Town goalkeeper Adam Reid is the Premier Division Goalkeeper of the Month for January after keeping three clean sheets and conceding an average of just one goal per game in the month.
The first game of the month at Whitchurch Alport brought his first clean sheet of the month in a 3-0 win. Adam made two vital saves in this game, a full length dive to deny Joe Cuff a free kick in the 39th minute and another to deny Cuff with 15 minutes remaining.
Next up was a big defeat at Bootle, but Runcorn bounced back at Winsford United with a 1-0 win earning Adam another clean sheet. Reid tipped a Sam Madeley piledriver from 10 yards over his crossbar in the first half, but was more instrumental in the second when he saved a penalty from Madeley with the score goalless.
Runcorn's fourth game of the month was a 2-1 win at Irlam, Reid denying Jordan Icely in the first half with a full length save to his left. He could do nothing about a superbly worked Irlam goal, but commanded his box well with Irlam looking dangerous from free kicks.
At home to Avro, Reid kept his side in the game in the first half, with three great saves to deny Kane Wallwork in particular. He could do nothing about Avro's goal, which came from the penalty spot.
The final game of the month saw Adam keep his third clean sheet of the month and 12th of the season in a 3-0 win over Barnoldswick Town. He palmed an effort from Teal Amos over the crossbar in the first half, and tipped a Ric Seear effort onto the right hand post in the second.
FIRST DIVISION NORTH - HENRY TURNER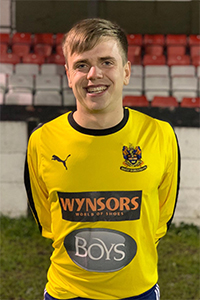 Bacup Borough goalkeeper Henry Turner is the First Division North Goalkeeper of the Month for January after keeping two clean sheets, winning Man of the Match once, and conceding just six goals in the five games that Henry played in January.
Henry is a good, solid, astute young Goalkeeper whom organises his defenders very well. Whilst still very much a young keeper who is still learning his trade, Henry is years ahead of his time.
After a disappointing December, Henry was instrumental in the first game of the month, keeping his first clean sheet for Bacup in a 2-0 win over Ashton Town. This was followed up by a 3-0 loss at Shelley, a game in which Henry was magnificent and certainly kept the score down, the keeper winning Man of the Match from the opposition.
A 1-1 draw followed at Atherton LR before Henry kept his second clean sheet of the month in a 4-0 win at home to St Helens Town. Henry put in another good performance in the last match of the month, a 2-0 loss at Holker Old Boys, with the keeper unable to do anything about either of the goals.
FIRST DIVISION SOUTH - MARCUS BURGESS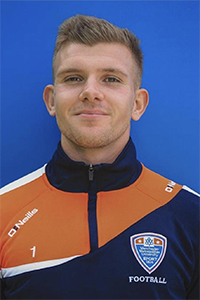 Cheadle Town goalkeeper Marcus Burgess is the First Division South Goalkeeper of the Month for January after keeping one clean sheet and conceding an average of just one goal per game in the month.
In-form Marcus has been ever present during month of January, which saw Cheadle Town go on a historical run of results including 5 victories and 1 draw, enough to win the Club of the Month award. When teams go on such a run of results, it's just as vital that players like Marcus are in top form and he certainly has been during the past month.
Still only 23-years old, Marcus has been a revelation since joining Cheadle Town on a dual registration from Warrington Town. Warrington Town are more than happy for Marcus to continue to learn his trade at this level, but with his recent form it won't be long before his parent club come knocking and requesting his return.
Throughout January, Marcus kept a clean sheet in the home victory against Sandbach United and only let in the odd goal in all the other games during January. During many games, Marcus has pulled of some tremendous saves to deny the opposition and each game he plays he is becoming a stronger and more better player.
He is certainly a deserved winner in the Goalkeeper category for such a promising talent.