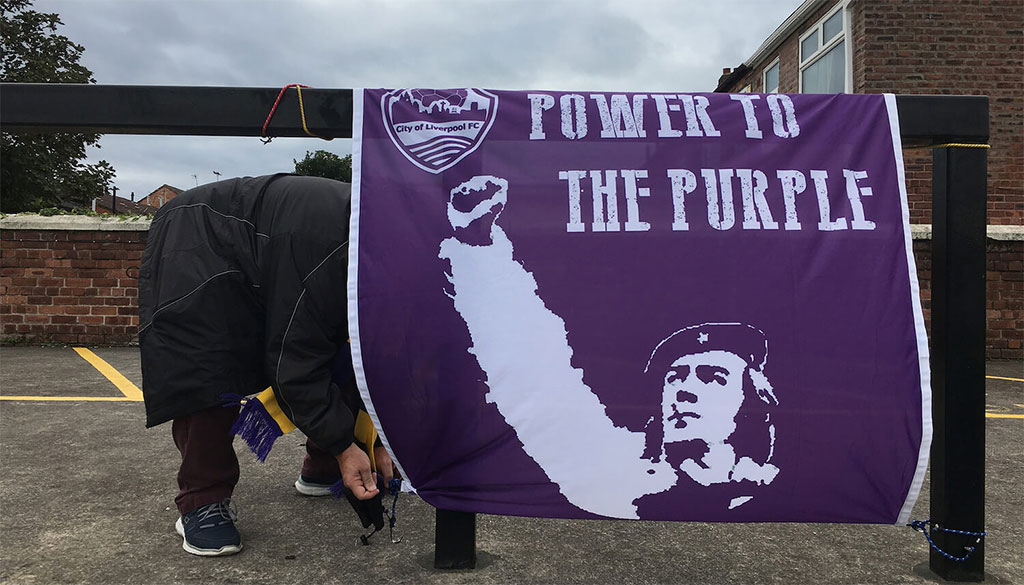 City of Liverpool prepare for goodbye to NWCFL
Tue 23rd July 2019 | City of Liverpool
By David Brindle
City of Liverpool will face 1874 Northwich on Saturday in the Reusch Champions Cup final before embarking on a fresh challenge after sealing promotion last season.
The traditional curtain raiser of the NWCFL season sees the Premier Division winners face the Macron Cup holders.
Paul Manning, chairman of COL, has told of the club's journey in the NWCFL, saying, "Our club lives on the Purple Rollercoaster. It has been drama all the way; ups, downs, wins, losses, cup finals and everything in between.
"Our first ever NWCFL home league game, we were 2-1 down in injury time and somehow came back to win 3-2!"
The club achieved a treble in their first campaign, including winning the Macron Cup and the First Division play-off final to gain promotion.
Paul describes it as an 'unbelievable' season, particularly noted for their final four fixtures.
"Simon Burton and the players pulled an unbelievable end to that first season out of the hat," he added. "Our final four fixtures were Final, Semi Final, Final, Final – it was insane – We won the Macron Cup final with 9 men on penalties!
"We shouldn't really be surprised that after being top of the league since September, we went into the final game in 2nd place after Bootle's unbelievable 20 game winning run and then leapfrogged them back into first place.
"Again Robbo and the players pulled a magical win out of the hat."
Finally, he signed off with this, "With the greatest of respect, we hope that this is our final ever game in the NWCFL, but irrespective of that we will always remember all of the brilliant, friendly places we visited and great football people we got to meet along the way – good luck to them all for Season 2019/20."
The Reusch Champions Cup final takes place at Berry Street Garage stadium in Bootle on Saturday 27th July.