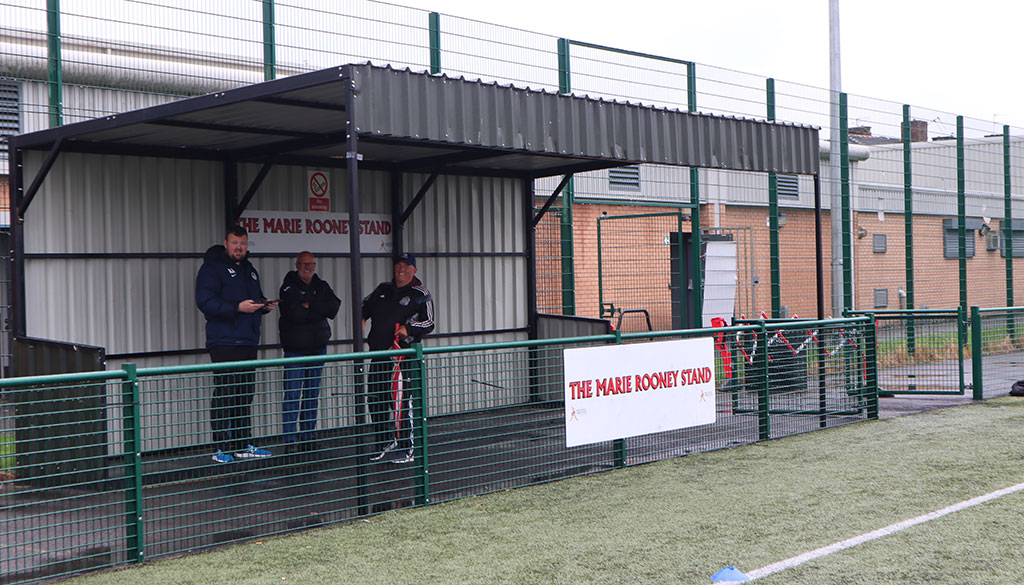 From a man and a dog...
Wed 10th July 2019 | Lower Breck
By Craig Kendall
When you are playing football in front of a man and a dog in a park in Liverpool just 9 years ago, never did Gary Moore envisage his side would get so far.
The original aim on formation was to establish a youthful group of quality, committed players capable of challenging for honours in all future competitions in the years to come.
"This is our tenth year now. My wife started the club so it's a family thing. We were part of another club and I just decided to go my own way, with the backing of my dad and another friend. He didn't last too long! A couple of months and he was done. We started the club for the Under-17s age group. When we'd done eight and a half years we got to the semi-pro level at Step 6. It's been a journey!"
With the FA Cup draw out on Friday, Moore is looking forward to hopefully seeing his side in the draw, "Ours was over 2 [points per game last season] so, on that, we should be in! It's one of those things when we finished last season. There were a couple of glum faces because the rumour was the top three were going to be in the FA Cup. With the last kick of the game, when Avro got beaten at AFC, we also drew with Carlisle so it dropped us down to fourth. At the end of that game, everyone was in the changing room thinking we'd missed out on the FA Cup.
"To hear that news last week, it's lifted everybody. It's lifted myself because it's something that, last year, you're looking at and thinking that's got to be the minimum target because you'd love to be in the FA Cup. Just for us. Just for where we're based. The club and the area… for us to say we're playing in the FA Cup, no words can describe it."
Lower Breck exited the FA Vase in their inaugural time in the competition away at Lincolnshire side Winterton Rangers, "That was another one of those. We went three rounds in it because we beat West Didsbury and Stockport Town then went to Winterton. It was just crazy. Even that day you were disappointed when we didn't get through that game but, when you look at it, you think you're going to be playing in the FA Cup and the FA Vase. They're the competitions that you want to be playing in. If you can get a couple of rounds under your belt and get through, who knows how far you can go?
"Every penny helps, as we know. When you know it's a little bit regionalised to start, you know what level you're at and what you could be drawn against, you know you can get through a few rounds. By beating West Didsbury last season, who were a division above us, and Stockport are in the South Division as well, it was good.
"A lot of our lads have got the experience of playing at that level anyway. A few lads have played in the FA Cup. One of our lads played for Warrington when they had that great Cup run, playing on the BBC. The lads have played so it's more about the club being there, rather than some of the lads themselves."
With four promotion spots Moore is hopeful, "We are, of course. Before you kick a ball your aspiration is to win the League. That top four: it opens it up to everybody. It intensifies the competition, I think, a bit more now because you can see a lot more team improving because knowing for a fact now it's the top four, they'll be pushing hard to get there.
"Our aim has got to be pushing on for the title – it has to be – but top four will have to be a minimum and making sure we're in that Prem for next season."
"I'd say it's been our best preseason in the nine or ten years as a club, to be honest. We had a few heart to heart conversations towards the back end of last season because a little bit of commitment last season cost us and, with players we brought in, it didn't really work. We basically told the lads what we needed. We needed a more going forward so we've put on a couple of extra sessions and we've done a couple of different things, even going down to beach with the lads and getting the ball out.
"The first session was ball work. We're seeing a bit more commitment from the lads and the only lads who have been missing are the lads who have been working or the lads who've been on holiday, which you have to accept at any level. We're really happy, as I said. We had our first game the other day. What we had available was thirteen but it was a good run out for the lads who were there. That's what we've said. Every player's got to concentrate on themselves and not worry about Tom, Dick or Harry not turning up for sessions. Just concentrate on yourself and it will all come together. We're really pleased with the way they've been going about it.
"We're looking forward to it. The last season was our first season in the League and the welcome you get from teams, the welcome you give teams and the feedback you get, it's something that you look forward to doing every week. We just can't wait to get going once again. It's going to be an interesting season. There are going to be a few teams pushing hard for that top four so bring it on!"
"Bring on the fixtures!"