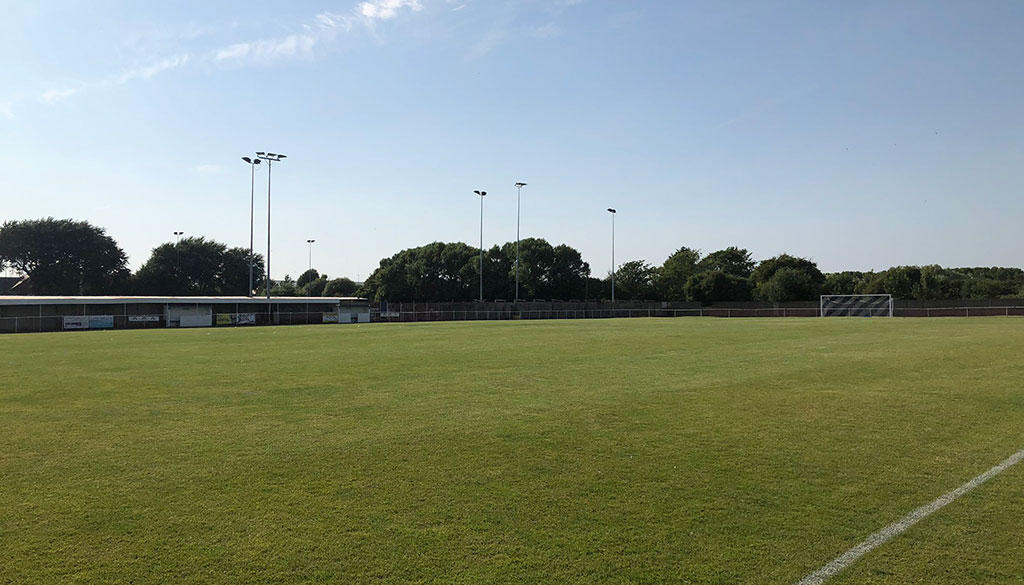 John makes a comeback
Thu 25th April 2019 | Squires Gate
By Ian Templeman
Squires Gate Secretary John Maguire had a day to remember when Gate visited Charnock Richard on Easter Monday.

A few days short of his 60th birthday, John came on as a substitute for Gate in the game at Mossie Park - over 41 years since he made his first appearance as a player for the club.

John takes up the story.

"We were struggling with unavailable players so I was named on the bench, and came on due to a late injury as a sub for the last five minutes", he said.

"The lads were a bit shocked that I came on, but they lent me shin pads and boots, and they had seen me on the bench before. Earlier this season at Irlam, I was the only sub then too, but fortunately there were no injuries that day.

"I used to play left back, but against Charnock I couldn't be trusted there. I slotted in up front where I could do less damage and managed two touches - a pass that did not reach a team mate and a header!

"It was great being on the pitch and it was all done in the right spirit, so thanks to Charnock Richard for that.

"I made my debut for Squires Gate in April 1978, so it's over 41 years between my first appearance and the one on Monday. I never really retired, but stopped playing regularly in 1996.
"When I made my debut, Brian Addison (Squires Gate's groundsman) was manager, and he played for Gate until he was in his fifties too.
"I think I did enough to start on Saturday - it would be a nice birthday present as I will be 60 on Friday!"