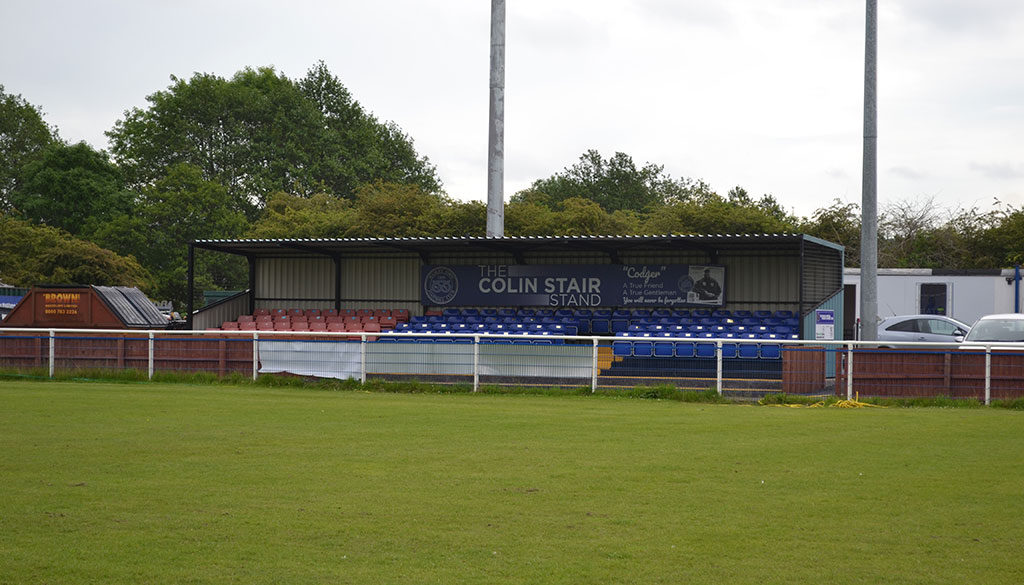 Michael aims for strong finish
Wed 14th March 2018 | Hanley Town
By Ian Templeman
After a bad run of form before Christmas, Hanley Town manager Michael Edwards believes that his side is now back on track for a strong finish to the season.
Town had been in the top four virtually from the start of the campaign, but their mid-season blip saw them drop off the pace at the top.
But after a fine 8-2 win at Maine Road on Saturday, Michael now feels they are back to their best.
"We had a bad run up to Christmas, and we could have gone top of the league if we had beaten Widnes but we didn't, losing 3-0, and that was the start of our bad run", said Michael.
"We went six games without a win which was really disappointing, and the run of defeats meant a loss of a bit of confidence.
"Then the bad weather came in and I think that dealt us a blow, with missing so many weeks of football.
"We also had some tough games over Christmas, but at the end of the day these are the teams you have got to compete with.
"If you want to go and win leagues, you have to go to the likes of 1874 and Runcorn Linnets and get results, and unfortunately around Christmas we didn't do that.
"But then we picked ourselves up, kicked back in and we just have to keep going now.
"Results are starting to show again that we are getting back to our best, and we have been playing well this last few weeks".
Although Michael has been in the managerial chair for almost 18 months, the current season is his first full one in charge, having taken over from Dean Owen a few months into last season.
But he says that, with the squad in good shape, in the summer it was a case of making a small number of additions, along with persuading star striker Theo Stair to sign up once again.
"I had been at the club a long time when I took over from Dean", said Michael. "I think Dean inherited a very good side, took it on, and when I came in, I inherited a good side from him.
"There were a couple of places we felt we needed to strengthen and worked hard in the summer to keep some of the lads, and brought in the lads we wanted to bring in.
"I've known Theo a long time, and he had offers at the beginning of the season, but we sat down and had a chat and managed to keep him.
"Theo is a class act, and is one of the best strikers in the league in my eyes. On his day he is a great player who can terrorise defences and really cause them problems.
"We also brought in Neville Thompson from Newcastle Town and Dan Cope started the season on fire, although unfortunately he picked an injury up and just came back on Saturday.
"So we found a nice balance and made a good start to the season".
As far as the next few weeks are concerned, Michael is focusing on keeping the team's current momentum going.
"When I took over, I said I just wanted to improve on where we finished the previous season, and the target at the start of the season was to finish higher than last season.
"We want to finish as high as we possibly can, and top six has got to be a reasonable target for us, especially with the squad that we have got.
"But for now, we are just taking each game as it comes, keep picking the points up and see where we end up.
"Games are coming thick and fast, it's about how you cope, and we just need to keep getting points on the board and beating what is in front of us".