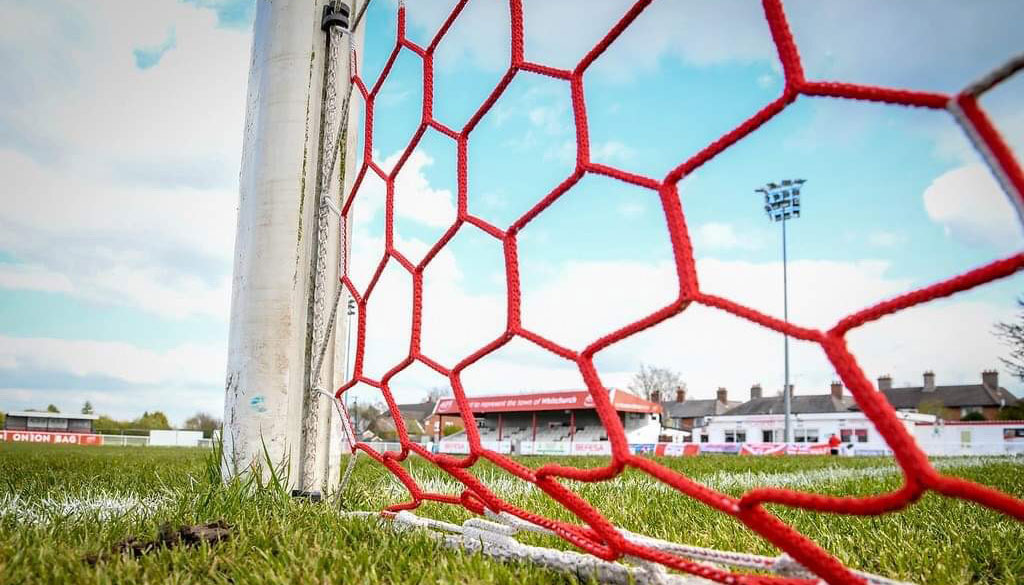 All good for Alport
Wed 14th February 2018 | Whitchurch Alport
By Ian Templeman
Whitchurch Alport manager Luke Goddard says that a combination of good form, and lessons learned from last season, have been behind his side's run to second place in the Division One table.
Saturday's win at St Helens Town moved Alport to within 14 points of league leaders Silsden with four games in hand, and they are in good shape to make up for missing out on promotion after a promising start to last season.
Alport were up among the promotion contenders throughout, although they eventually lost out in the play off semi-finals to City of Liverpool, bringing a disappointing end to what had promised to be a successful campaign.
However, Luke insists that this season they are all the better for the experience.
"We knew that last year we had built a great foundation", he said.
"But we had also gone through a great learning curve, especially in the last two or three months of the season, when we dropped off a bit into the playoffs, and finished the season a bit tamely really.
"It meant we learnt that we needed a few more bodies the longer the season goes on, and we have been more proactive in trying to bring more people in, and that is probably the main difference this season.
"Whitchurch is a difficult catchment area as it's in the middle of nowhere really. It would be lovely to get a lot of local lads but they just aren't there.
"We've got some in from the Potteries, Stoke way, and we've got a couple in from Oswestry too, and ideally for the future of the club we need to get players from the neighbouring towns, as you are fighting against less competition, whereas around Stoke you are saturated in clubs.
"It's paying off now as we have a big healthy squad who all believe in one another, and that is helping us to maintain a bit of form at the minute".
Alport started the season well, but had a bad run in October when they lost four out five games, before embarking on the present run of 11 straight wins, and looking back, Luke is still puzzled as to why a losing run arrived from nowhere.
"October was a tough period and there's no reason why, we just probably didn't do enough in those games, and lacked a bit of character.
"We lost at Litherland, although that was only by 1-0, then lost at home to Prestwich and at Carlisle, and those two games knocked the stuffing out of us.
"You are going to have setbacks and the strength in any team is how you get through the bad times.
"A lot of clubs would maybe have struggled or wobbled at that point, but we used it as an incentive to kick on again, and now we are the form team. It was just a case of backing the lads and giving them a bit more belief, and that is what we have done.
"Credit to the group and everyone involved, after we then lost at Sandbach we have gone and won 11 out of 11 and really kicked on".
As far as the rest of the season is concerned, Luke is now setting the bar higher and challenging the squad to keep the good form going.
"The win (on Saturday) took us in to second place, and for it to be in our hands now, from where we were in October, is good", he said.
"It would take a real turnaround and a crisis for us not to hold on to a play-off spot now, which is fantastic with 18 games to go.
"It's an old cliché that everyone uses, but there are no easy games in this league. What we have now is that every game becomes a cup final and everyone wants to beat Whitchurch.
"We have to face that, deal with that and thrive from it, challenge ourselves again, put a bit of a marker down for the other teams to chase us now.
"We have never really changed our direction since day one when we came. We have always said we just want to keep improving, and there's a lot more to come from this group".