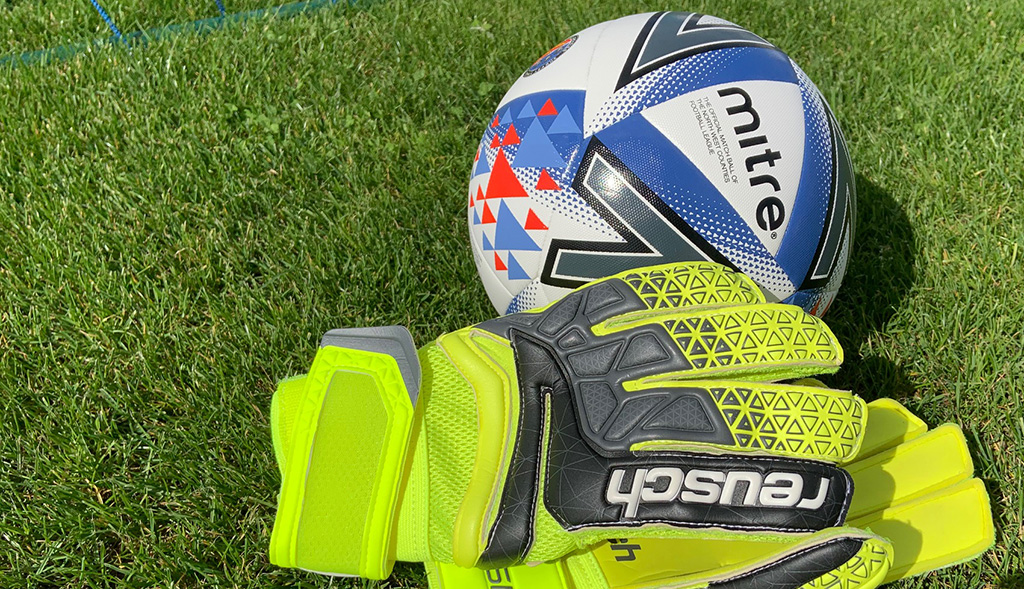 New Home Working Well For Boro
Wed 17th September 2014 | Oldham Boro
By Ian Templeman
After setting up a ground share arrangement with Mossley in the summer, Oldham Boro Chairman Mark Kilgannon believes that the club is already reaping benefits from the move.
Following a two season spell playing at Atherton Collieries' Alder House, Boro moved to Seel Park to get closer to their Oldham roots, and Mark says it was a move that had to be made for the sake of securing the future of the club.
"We are really thankful to Atherton Collieries for what they did for us, because they gave us a lifeline", said Mark. "But the chance of getting back into an OL postcode, and getting back some of the fans we had, was something we needed to do.
"Towards the end of last season we were relying on away fans to get numbers up through the gates, and sometimes there weren't many coming through the gate, and it was costing us financially.
"Also, we were contacting potential sponsors in Oldham and they were saying 'why would I want to sponsor you when you are playing 20-odd miles away'.
"We were approached in the summer about the opportunity to go over to Mossley, and to be honest it was a case of us wanting to do anything we could to get closer to Oldham. It is effectively the same deal that we had at Atherton but we are already seeing the benefits of it, and we are finding that local Mossley people are coming to watch us".
While the deal with Mossley has been secured, Mark says the club still has plans to move back to Oldham at some point in future, although discussions are at a very early stage.
"We had found a site that had all the infrastructure there, but we went into a meeting with the Council and we were told to look at other options which they had for us", he said. "So it's still all under discussion at the moment.
"But for now, Mossley is a more local base for us than before. It's a rolling two year deal, so at the end of 12 months we can sit down and if everything is going right for both clubs we can roll it on again.
"It's a good deal for us which we are hoping we can build on, and we are also at an advanced stage of discussion with one major company regarding sponsorship, and if that comes off it would see us financially secure for a couple of years".
The partnership between the two clubs also extends to on field activities, with links being forged between the respective coaching teams.
"We are also working closely with Mossley with regards to players", explained Mark. "They've got the benefits of both worlds, they can see some of our young players week in week out when they are playing up there, and it's their chance to look at the talent pool there.
"Conversely we can tap in to some of their players who maybe aren't playing regular games, or coming back from injury, and use that to our advantage".