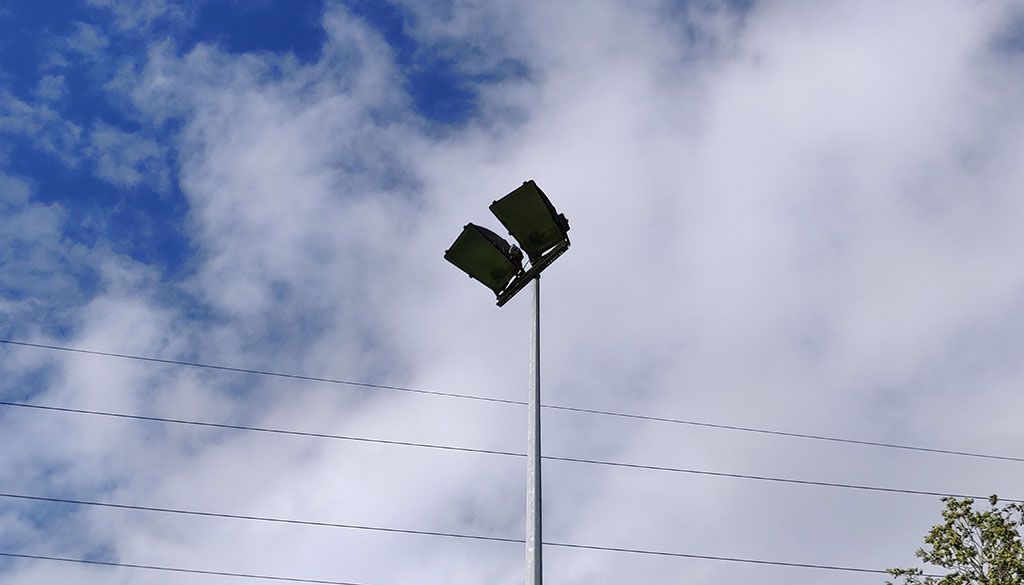 Joey Targets Success For Linnets
Thu 18th April 2013 | Runcorn Linnets
By Ian Templeman
With the League Challenge Cup final to look forward to, and league points still to play for, Runcorn Linnets manager Joey Dunn is looking to finish the season on a high.
Joey took over the managerial reins at the Millbank Linnets Stadium late last year, initially on a temporary basis, and has steered the team to a good run of form, with a run of six straight wins in February earning him the Premier Division manager of the month award.
It's a turn around that has been achieved with a mixture of players he inherited and others brought in, and Joey explained that the first issue he had to address was striking a balance between making wholesale changes and injecting some new blood into key areas.
"When I took over, the issue was that the club's board wanted improvement", said Joey. "At the first board meeting, I discussed with board members and said that I thought if we bring in the players that we want to bring in, then we can finish in the top six no problem, and I still maintain that.
"We had some decent players at the club when we came, and the line that I took with them was it was my job to have a look at what players we had. But the way my teams play is that we like to keep the ball and play football and I felt that when we played away against Colne (in one of the early games in charge) I didn't think we had the personnel to do it.
"In terms of the kind of players that we wanted bringing in, there are two kinds of players, the potentials and the ready made players and we knew that we needed quite a few ready made players who were going to come in in key positions and dictate the games, and to set a standard for the way we wanted to play.
"We had a look and thought we could do it in one go or incrementally, but we were fortunate in that the players who we brought in were available at the time. It seemed like every other phone call that we made to other managers, it came off for us, so from that side of things it was quite fortuitous really that the players signed when they did.
"A lot of them I had known previously, so they knew what to expect from me and I knew what to expect from them, and we had the nucleus from the lads that were here, so it was a case of moving on from there".
As well as recruiting for the present, Joey also had an eye on the future when selecting his transfer targets.
"A lot of the players we have now have played at a higher level and they still have the quality to play at a higher level", he said. "If we want to progress and win this league, then my view is that you have got to have a side that is good enough to compete in the next league. I think the Evo-Stik League North this year has been as poor as it's ever been, and we would more than welcome competing in that league.
"I think in this League, there are probably seven or eight teams who could go up and stay up, and maybe six of them could go up and would compete at the top end of the table. I also think there are five or six teams who could come down from that league (Evo-Stik North) who would struggle in this league".
Looking ahead to the remaining games, Joey is hoping that his side can deliver a good finish to the season to reward the loyal Linnets support.
"I don't have a particular finishing place in mind but I do want to finish as high as we can. I always set up my teams to go out and win every game, and put a sense of belief in the players and give a good account of ourselves", he said.
"It's important the players are respectful of the size of the club they are at, because we are a big club, and that is one of the draws of being here. We see 300 people here regularly and had over 600 at the derby against Runcorn Town, and if we can get things right on the pitch this club will take off.
"It's really nice to get to the League Challenge Cup Final, and it might sound a bit clichéd but I played for Runcorn FC and I know what getting to a final means to the supporters. They were always good to me as a player and they have been brilliant since I came here.
"There are videos on YouTube of players and fans celebrating together at the end of the semi-final against Cheadle, and that is what this cup means to them, it means an awful lot.
"After the Cheadle game I said to the lads that there are not many teams that will be successful each season, as there's only two or three trophies to play for. It would nice to think we could go to Curzon Ashton on the night, take a few hundred fans with us, and to win a trophy would be brilliant.
"We know we will be up against Formby who will be looking to win too, and we know they are a good side, but we've got a chance to be successful and finish with some silverware, and that would be fantastic, because we have had some tough games and have had to work really hard to get to the final".