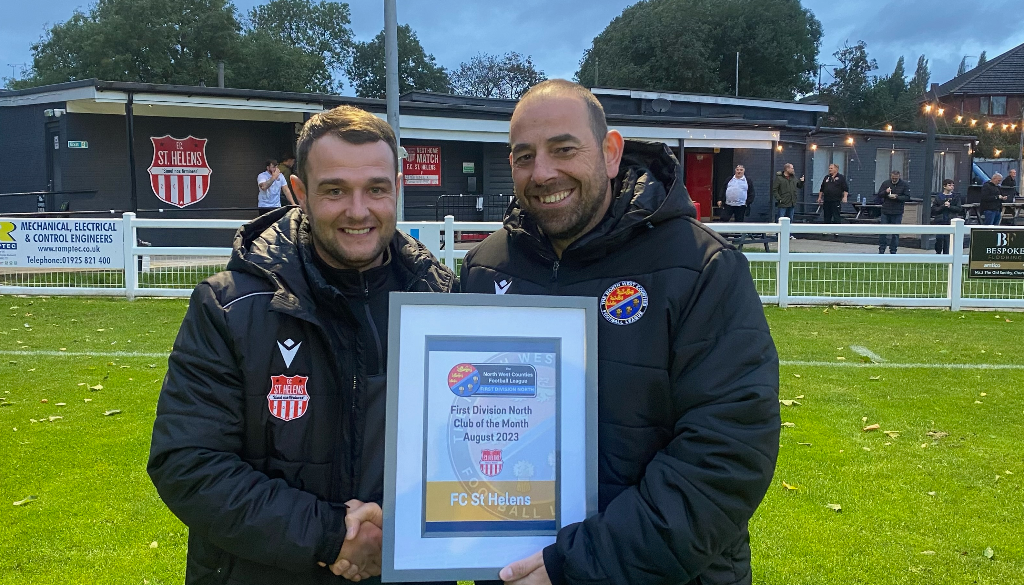 FC St Helens Presented with August Club of the Month Award
Thu 21st September 2023 | FC St Helens
By Gary Langley
FC St Helens Manager Mike Smith received the August First Division North Club of the Month Award this week on behalf of his club.
The Club have had a cracking start to this season and having gone unbeaten throughout the whole of August, winning their first seven games of the season in the process. This form has seen FC St Helens already build a gap between themselves and the rest of the clubs in the Division as they look to keep their momentum going having narrowly missed out on promotion last season.
Mike received the award this week from NWCFL representative, Jeff Voller, Fixture Secretary.