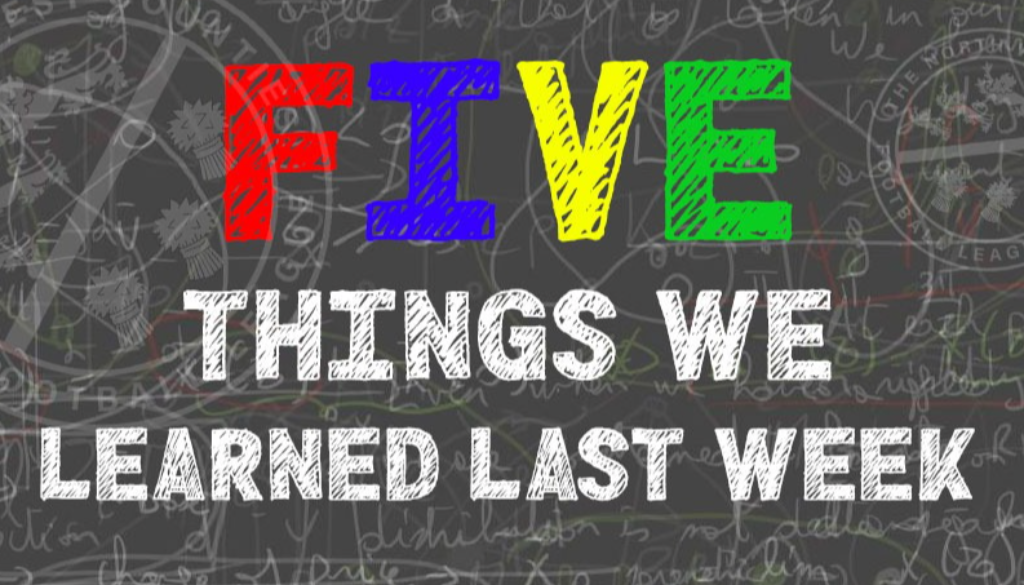 Five Things We Learned 2023/24 - Gameweek 8
Wed 20th September 2023 | Five Things
By Jay Cooper
1. Oh God, here we go again.
We had very little summer weather this summer throughout the whole of the UK, and then the first weeks of September seem to have filled us with false hope. We're only 8 weeks into the campaign and Mother Nature is quite literally raining on our parade. In the Prem, games at Charnock Richard, Irlam, Prestwich Heys and Ramsbottom United all had to be postponed last night.
There were a few local county cup games as this week began, too - or, at least, there were meant to be. Colne/Nelson and Longridge Town/Garstang were also forcibly rearranged by waterlogged pitches. I'd say let's hope this is a one off, but we all know the British weather to be crueller than that.
2. Speaking of cup games...
Last week, we saw the Preliminary Rounds for the Edward Case Cup take place, and, thankfully, they passed without downpours! The three games we saw produced 14 goals in total, nearly 43% of which can be chalked up to Alsager Town, who battered Stafford Town 6-1 in their own back yard.
In the other two matches, two new NWCFL faces in Droylsden and Shelley faced off with the former coming away with a 3-0 win, and 2 First Division South sides in Abbey Hey and Cammell Laird clashed in a match that the latter emerged from with a 3-1 victory and a place in the first round.
3. In-form Irlam
Last week, I spoke about the fact that Barlick Town were 10th in the Premier, but still unbeaten. This week, the team that are 10th in the league, Irlam, are actually on the best form right now when compared to all 23 other teams in their division.
John Main's side haven't lost any of their last 6 matches in all competitions and have 4 of those games to boot. The results aren't all just plain wins by 1 or 2 goals, either. Last week, in midweek, they battered AFC Liverpool 4-0, and put on a 4-2 show stealer against Squires Gate in their 2nd match of this 6-game run. Step to them if you dare.
4. FC St Helens stunned by Runcorn
Last week, I made mention of the fact that the First Division North's runaway leaders, FC St Helens, were one of only two sides in the whole NWCFL who's unbeaten run was still intact. After a weekend trip to the Viridor Community Stadium, however, that is no longer the case.
Brown and Bignell's side took the lead through Jamie Apperly, but FC's Joseph Barker equalised before the break. The only other goal of the match went the way of the hosts through Joel Ankers, and the arrival of the full-time whistle signified a statement win for Runcorn Town.
5. WINsford United!
Hallelujah, praise the Lord! It's been mentioned before in these lists, but, in the interest of posterity, NWCFL Prem outfit in 2022/23 Winsford United were set to be moved to the Midlands league in the off-season before 2023/24, but took voluntary relegation as opposed to a lateral movement in a decision that was within the best interests for the Cheshier-based club.
After a turbulent start to the league consisting of 0 points from 11 league matches, they came up against fellow strugglers New Mills at the weekend and played them off the park. Reece Davies, Thomas Stanton, Jeanny Leblanc-Akpo and a 2-minute brace from Ross Alkenhead saw them run out 5-1 winners at Chruch Lane - let the season truly begin now.