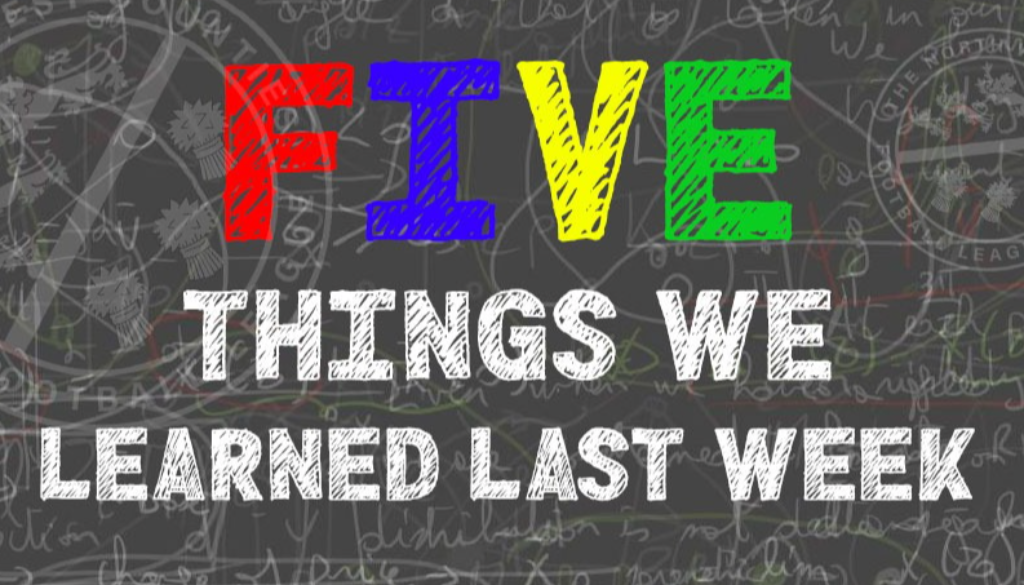 Five Things We Learned 2023/24 - Gameweek 5
Wed 30th August 2023 | Five Things
By Jay Cooper
1. The Isuzu FA Vase is back
Like the FA Cup, it will never not be a story in the NWCFL when the Vase gets underway for a new season, and that's exactly what we got this weekend. On Saturday whopping 31 teams were in FA Vase First Qualifying round action, with 15 of those teams advancing.
Some of the most eye-catching results included Ashville dismissing New Mills by 5 goals to 1, Kendal Town going one better against Route One Rovers in a 6-1 win, and Chadderton eclipsing even that with a 7-1 thumping of Maine Road. Also, on Sunday, Ramsbottom United kept their names in the hat for the next round with a 3-0 away win over Worsbrough Bridge Athletic.
2. A packed bank holiday weekend
As well as the Vase action on Sat and Sun, Monday brought almost a full fixture list of NWCFL League action - including teams that had featured just 48 hours in the cup. In the Prem, the likes of Kendal Town, Padiham and (at last) Skem United managed to score 2 wins in as many days.
As for the First Division North, choice cuts include Ashton Town 6-2 Darwen FC; Garstang matching that scoreline against Ashton Athletic; and poor Route One Rovers being beaten 6-1 AGAIN by Euxton Villa. In the South, your highest scoring affair came from Cammell Laird, who swept Market Drayton Town aside with a 4-1 home win.
3. Can anyone stop Kendal?
Because apparently having 2 games over this long weekend did little to stop the current run that Jimmy Marshall's side are on. As things stand in the league, Town are a whopping 6 points clear at this early stage, and have still played 2 less games in the league than the likes of current play-off hopefuls Litherland REMYCA.
Their goal difference also makes for an interesting stat - they are the first and, so far, only Prem side this season to have made their way into double figures for a positive GD this season. Mightily impressive when you consider that they're yet to win a league match by more than 2 goals.
4. What about last year's reprieved teams?
It's a yearly occurrence that teams who finish in the relegation places at this level may well be given a reprieve from their fate so that the FA can submit league formats for the next season that are to their satisfaction. It never ever makes everyone happy, but you have to imagine that the teams who directly receive this blessing are more than pleased.
And, judging by the start of this season, they're making the most of it, too. In the First Division North, both Ashton Town and Runcorn Town have had fine starts to the campaign, sitting in 7th and 13th, respectively, and in the South, Stafford Town have made a home for themselves in 11th. There's only really Burscough who are closer to the drop than they might like to be in the Premier Division, but there's still 4 teams between them and the dreaded dotted line.
5. New Mills need a new start
I spoke last week about Winsford United's unfortunate circumstances that led to them playing in the First Division South this season, as well as their less than desirable start to proceedings. Whilst they are still propping up the rest of the league, their nearest adversaries, New Mills, aren't faring much better.
The Millers are currently second bottom of the First Division South, and they are also yet to grab a league win this campaign, sitting on 2 points at the time of writing. They were also due to play a home fixture against Sandbach United last night, but that match has been postponed to allow the hosts to appoint an interim manager after the departures of Dave Birch and Mike Norton earlier this week.