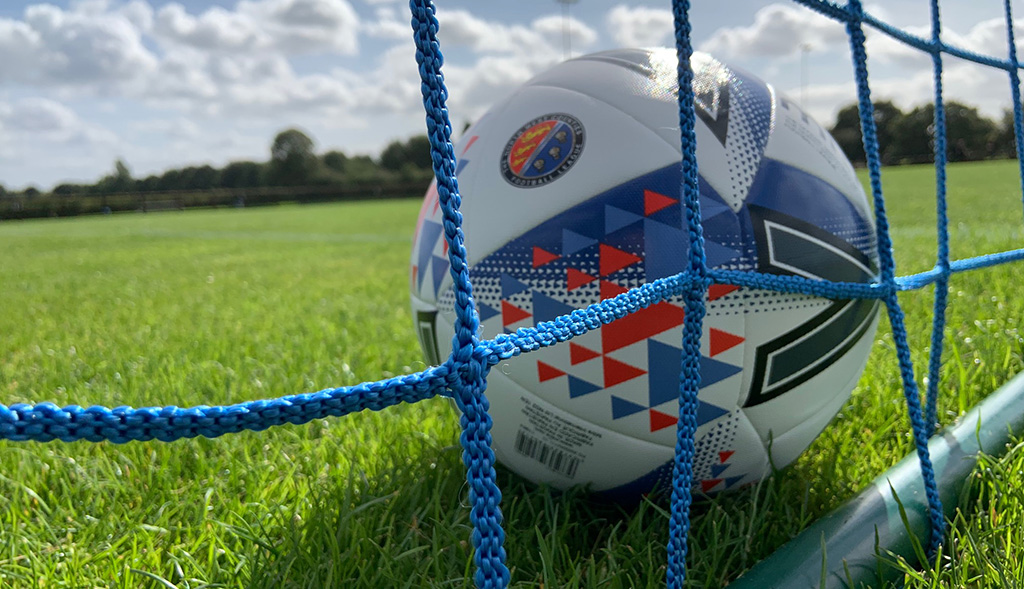 Abbey Hey's off-season - a Summer Revamp for the Red Rebels
Wed 7th June 2023 | Abbey Hey
By Jay Cooper
Abbey Hey were a real success story from the NWCFL in 2021/22. They finished in the play-off places in the First Division South, losing out to New Mills at the semi-final stage, and were a fixture of the FA Vase until the latter stages of the competition, eventually falling at the 5th round. Going into the 2022/23 season, the goal would've been to build on what was accomplished the previous campaign, but that task is more daunting than it sounds when you consider how little room for improvement there was for the Manchester-based outfit.
Speaking to club secretary Anthony McAllister, he told me that the plan was to "add a couple of quality players but those plans went to pot when over a dozen players moved to other clubs. This was well into pre-season, but the manager had to start again with a new team." These are troubles that a lot of teams at this level face each summer, and Abbey's best answer was when then-manager Terry Hincks and his assistant Chris Woods "brought in some new players, which included some young lads who were inexperienced at this level."
Amongst these new recruits were 2 names who made a few headlines over the course of the season whilst playing in Red Rebel colours – well actually, it was 1 name, shared by a couple of brothers. These were Agustin and Rafael Alvarez, brothers to Manchester City starlet Julian Alvarez. To quote Anthony, "One of our coaches, John Fenton, does some work at Manchester City and the Alvarez brothers were invited to Abbey Hey. Initially they could not understand the language, but our coach Micael is from Portugal and was able to communicate freely. The brothers soon settled and got on great with the rest of the lads.
"Agustin played in most of our games and was voted the Players' Player of the Year, whilst Rafael missed a chunk of the season with a bad ankle injury. We also lost both players for a month whilst they were supporting their brother in the World Cup." It seems that, despite there not being absolute consistency in their presence at the Abbey Stadium due to injuries or totally understandable family-based absences, their performances were a shining light in a middling season.
Indeed, Abbey Hey stumbled in terms of their eventual league position, certainly when compared to how they fared last season. They eventually managed a 15th placed finish in the First Division South, which is perhaps a little misleading at face value. 15th spot is a mere 3 places above the drop zone, but there was a more than comfortable 19-point gap between Abbey and eventually reprieved Stafford Town, as well as a 10-point gap between Abbey and Alsager Town, who finished directly behind them in 16th.
There was never any danger of them being dragged into the relegation dogfight, and, again going back to what Anthony told me, "we were having an above-average season with a slight outside chance of promotion, but losing seven out of the last eight games put paid to that and we moved down the table". He also made the point that, "although we finished lower than expected, we could not complain about the commitment from the players and management."
The season is over, and there's no changing what happened now. However, change is afoot at Abbey Hey. The management team of Hincks and Woods stepped down after the culmination of the campaign, but thankfully this is a change that Anthony and the rest of the board have had a bit of time to prepare for. "They informed us they would be standing down at the end of the season. We asked them to remain with the club and oversee the development of our youth section.
"They were also given the task of searching for and recommending a new manager." This task seems to have been accomplished and approved by the higher-ups at the club too, as "they (Hincks and Woods) recommended Chris and Jamie Baguley. These two lads are at the beginning of their journey through management and are ambitious and hungry to succeed." The Baguley brothers were appointed to their new roles on May 6th.
With the problem of needing a new management team being solved, Anthony has also been looking ahead to next season, and the club's prep goes well beyond the arrival of the Baguley brothers. "Pre-season training starts this weekend, and the friendlies are arranged for July. Around the ground, the pitch is looking good – we've had some new fencing around the pitch installed, and soon the new dugouts will be in place too." Added to all this, the club even have a new crest, which you can find all over their official twitter account - @AbbeyHeyFC.
The aesthetic and personnel changes almost make for an entirely new-look Abbey Hey, but the goal for the 2023/24 season remains essentially the same. "Our expectations are probably quite similar to most clubs – we're aiming to win the league and go as far as possible in the cups." Whilst Anthony is right, that most NWCFL First Division South clubs will have a similar idea, the Red Rebels have done it all before, and will know that they can do it again.