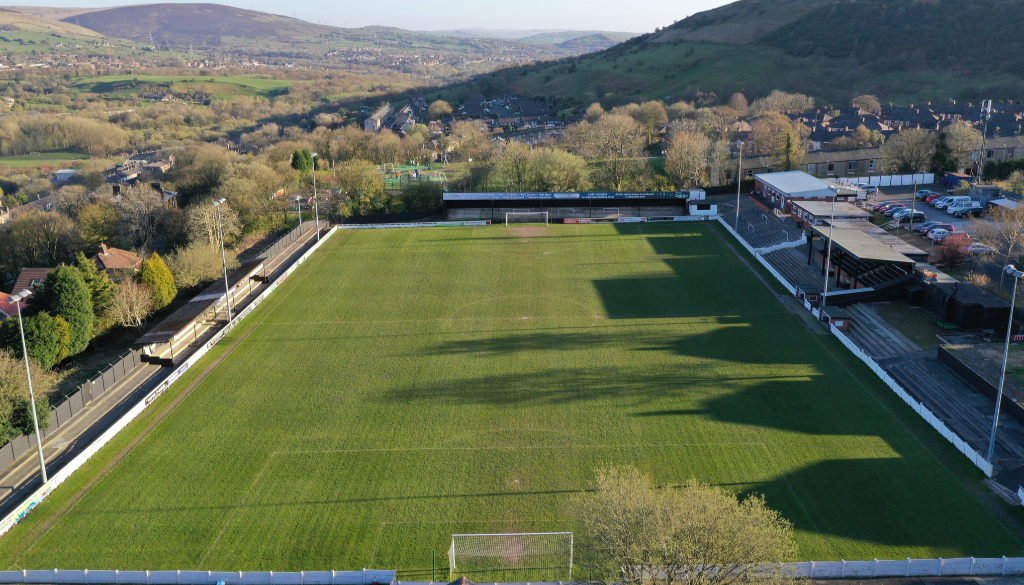 Bury AFC In Temporary Groundshare
Fri 24th March 2023 | Bury AFC
By Martin Fallon
Bury AFC have announced a new temporary agreement to move home fixtures to Seel Park, the home of Mossley AFC of the Northern Premier League West Division.
The bad weather throughout the winter has meant a number of games have had to be rearranged for both Bury AFC and their landlords at Radcliffe FC. Success in the cup competitions this season has also meant an extra 18 cup games added to the season for Bury.
Bury have 11 league fixtures to complete before the season ends on Saturday 22nd April with five of them at home, and this move is designed to help them complete the season.
A Bury AFC statement said "At lot of work went into the decision and many ground options were reviewed and considered in this process, with the best fit on offer at Seel Park. There are a considerable number of organisations and committees we had to involve in the process which makes it time consuming and complex at times. We wish thank the club secretarial team in sourcing, contacting and reviewing the various options in a very tight timeframe, and all other parties involved for being so responsive and helpful.
The key reasons were:
The League Committee would not allow us to use a 3G pitch as they felt changing from grass to 3G mid-season would give us an unfair advantage.
When we matched our home fixtures against other teams' home fixtures, Mossley AFC could accommodate all home games except the final game of the season, which we will play at Radcliffe.
As we needed a grass pitch, we also needed to sure that it would be unlikely to be called off. Seel Park has exceptional drainage as it benefit from it's position on top of a hill. There are disadvantages to any location but ensuring the relocated game would have as much chance as possible of surviving further rainfall was a key advantage
We wish to thank the board at Radcliffe FC for their understanding and agreement, along with Mossley for accommodating us at short notice and the NWCFL and Northern Premier League for agreeing to our request quickly, which has allowed us to start planning as soon as possible. Visiting clubs have also been willing to work with us on this and we thank them".
The first game provisionally booked for Seel Park is Kendal Town at home on Saturday 25th March. Other home games there will be AFC Liverpool, Vauxhall Motors, Longridge Town and Burscough. The final home league game of the season against Winsford United is due to be staged back at the Neuven Stadium, Radcliffe.