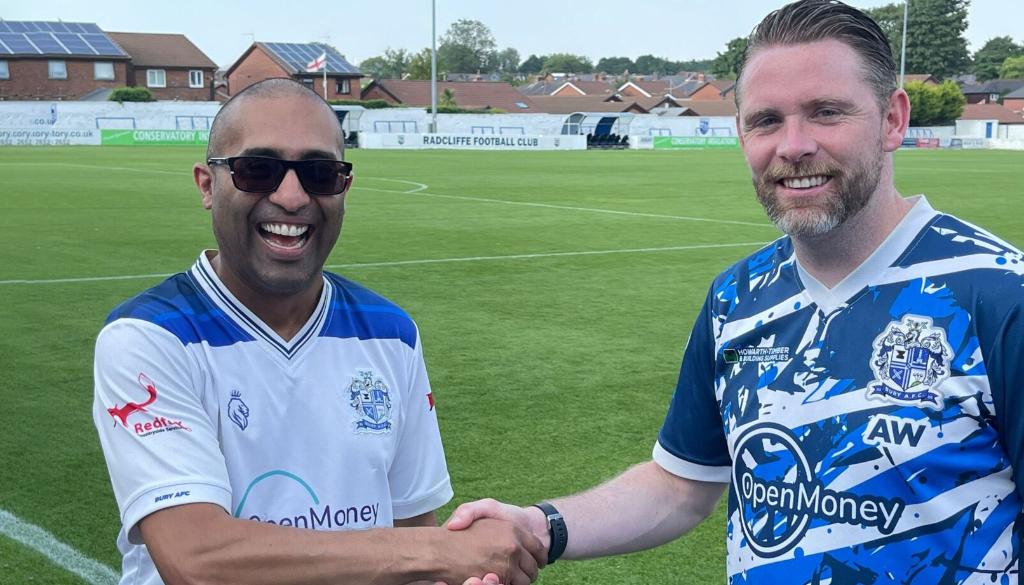 Bury AFC Extend Welsh Contract
Wed 17th August 2022 | Bury AFC
By Martin Fallon
Bury AFC have confirmed that manager Andy Welsh has recently signed a contract extension, securing the gaffer at Bury AFC until the end of the 2023/24 season.
Since being appointed as the club's first ever manager in the summer of 2020, Andy has been tasked with building a squad capable of mounting a challenge on the NWCFL Division One North from the start. Despite having to negotiate all this in the middle of a global pandemic and being afforded a matter of only weeks to sign and mould players into a competitive squad, results on the pitch are testament to the experience, knowledge and hard work put in by Andy and his backroom staff.
During their first truncated 2020/21 season, Andy guided the club at the top of the league with five wins, one draw and one loss from seven league games when a return to lockdown conditions in early January 2021 meant the season was cut short.
Then the squad returned with a bang in 2021-22, securing the First Division North title at the first attempt with an impressive haul of 89 points, leading the way by 11 points from the nearest challenger after all 36 games were completed.
This season has started in a similar fashion, going unbeaten across the opening league and cup fixtures, and the club are delighted that he has agreed to continue his journey with them.
Of the contract extension, Football Chair Marcel de Matas had this to say, "We are delighted once again that Andy has agreed to extend his stay with us. His drive and determination, alongside his staff, delivered the club a much deserved promotion last season and we feel confident in the direction that the club is taking with Andy at the helm. This is reinforced by the start we have had this season and we will continue to support Andy as much as we can to make us as competitive as possible in each game we play in".
Andy had the following comments to the news of his extended deal, "I am delighted to be given the opportunity to continue the work we have been putting in over the past two years. After the success of last season it's important as a club we continue to build. This shows that myself and the staff are committed to the club, as we continue to build on and off the field".