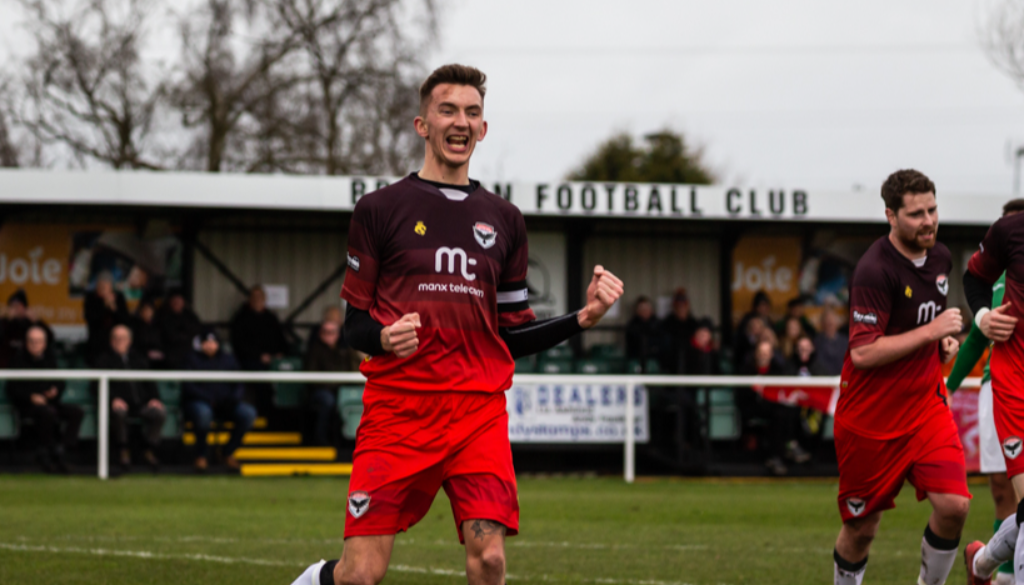 First Division South Top Goalscorer of the Year
Tue 14th June 2022 | FC Isle of Man
By Alex Thrower
With an astonishing 40 goals to his name, Sean Doyle has been at the forefront of FC Isle of Man's successful promotion charge this season.
The leading goalscorer across the entirety of the NWCFL, Doyle scored six hat-tricks which included hitting a double treble against Abbey Hulton in The Ravens' 8-3 win. His prolific campaign saw the island club reach the play-offs and score a league high 123 goals. Despite not finding the net in the play-offs themselves, Doyle was able to enjoy the success as his side were promoted to the Premier Division.
Reacting to the news, the ever-friendly Doyle said:
"Winning the top goal scorer award is special for me. Obviously from a individual point of view, it's always great to receive an award like this. But most importantly, receiving this award is a sign of how well FCIOM as a team have played all season. Which includes every player from the goalkeeper to the 30+ other players that have been involved. The season has been a rollercoaster, with lows such as the slow start to the season and the big home loss to Sandbach (which I actually think was the turning point in our season). Then the highs of the playoffs; it was special to play in front of 3000 home fans which are made up of colleagues, friends and family - a true community feeling! Furthermore the cup run was ace as it gave the club an opportunity to showcase the young talent and major squad depth that we have at our disposal.
"Now we have a week or two more of rest before we do it all again!"