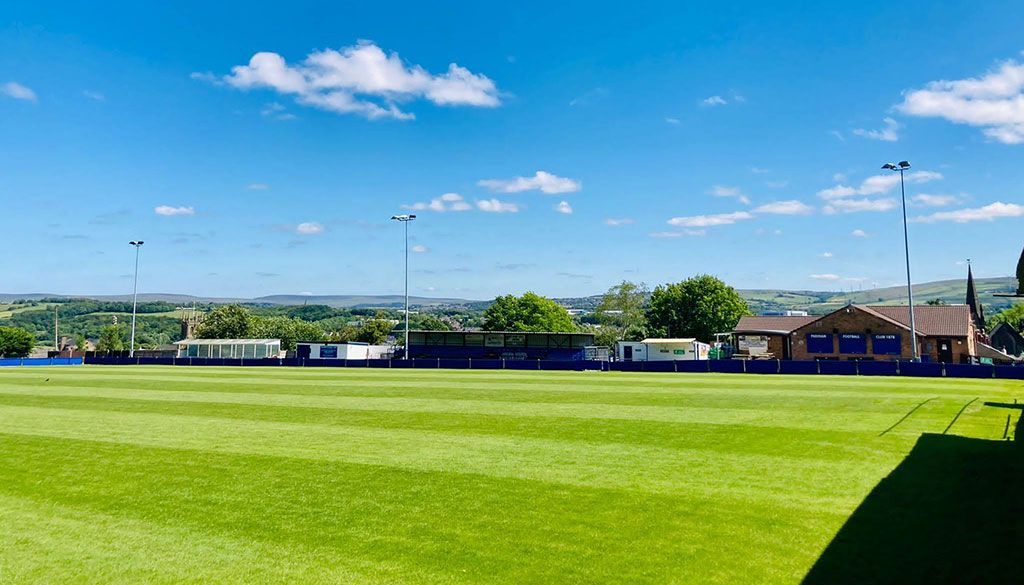 Padiham install a memorial terrace
Wed 22nd December 2021 | Padiham
By Gary Langley
Padiham Football Club have pushed on with a series of ground improvements over 2021 which has seen sporting and music hybrid events staged as well as events supporting the commerce of the town. As a difficult 2021 comes to an end with familiar problems looming on the horizon, the club have acted to remember those in its local sporting community whom have been lost.
Sport in Padiham has battled hard to survive the affects of the Covid-19 pandemic with Padiham Sports Club, the trustees of the Arbories Memorial Sports Ground working overtime to ensure the grounds were able to be kept in a condition to return to playing Football and Cricket when restrictions were lifted. The Sports Club also felt it was the right thing to remember all the local sports people who had passed away as a result of the pandemic and this week opened a Covid-19 Memorial covered spectator terrace on Padiham Football Clubs ground.
Padiham Sports Club Secretary Alan Smith said "its not an elaborate structure but a statement of intent that sport can go a long way to overcoming the difficulties Covid-19 has inflicted on our day to day activities if we believe it can."