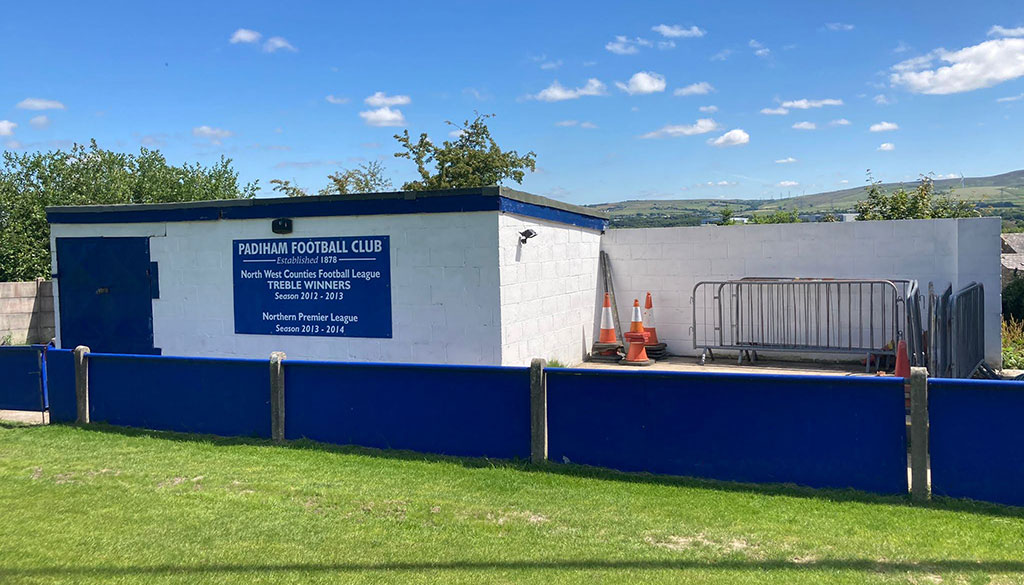 Padiham FC Host Charity Fun Day this weekend
Thu 26th August 2021 | Padiham
By Gary Langley
The Event takes place at Padihams Ruby Civil Arena Ground on Sunday 29th August and aims to raise money for the Lancashire MIND and Pendleside Hospice charities.
It is an event that has been supported by Padiham FC previously and takes place again this year. It features a Charity Football Tournament featuting four teams who are taking part as well as such fun day classics as Hook-a-duck, Bouncy Castle, Fairground Rides, Ice Cream Van, Cake Stall and many more items. The local event starts at 1100hrs and is expected to attract a good number of people from around the East Lancashire area. Former Welsh International footballer Leighton James will be attending the event and local musicians Starkey Duo will be on stage from 330pm
The charities in the area took a big hit at the height of covid and the club are keen to help this event out and are providing ground and venue logistics on the day. The organisers are really pleased to have Padiham FC involved in the event which is also supported by local businesses including Esco Design and Build, The Block, Uprite Scaffolding, Willow Carpet and Vinyls, Samsons Barbers, Craig Atkinson Removals.
There are a number of people in and around the club who are backing the event and they are very proud to be doing their bit for the local community.
Source: Darren Outhwaite