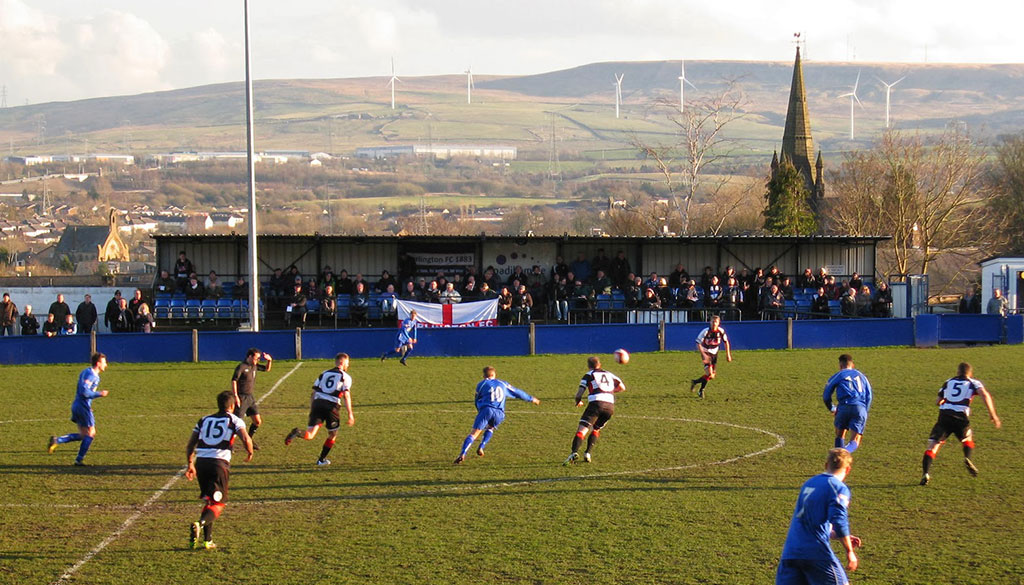 Padiham increase their matchday experience offering
Tue 10th August 2021 | Padiham
By Gary Langley
Premier Division side Padiham made the best of the recent second lockdown by improving their overall matchday fan experience with some ground improvements at The Ruby Civil Arena. The improvements have been inspired in part by the recent passing of Storks fan, and son of Chairman, Shaun Aston, Mark Hanson.
In recent months, club volunteers and Committee Members Andy Kelly and Nick Watson decided to use their joinery skills and create an outdoor bar at the football club. The Bar was created and named Hansy's bar in memory Mark Hanson who passed away in 2020 after a long battle with cancer. The bar has a rainbow theme, inspired by a hit from Mark's favorite band, Shed Seven, who's Classic Indie track, Chasing Rainbows was one of his favorites.
The club haven't stopped there either, they have recent installed a new Sound System which includes new PA system at the club as well as a new TV Setup, ensuring that supporters wont miss out on results on matchday and that functions have that enhanced digital presence.