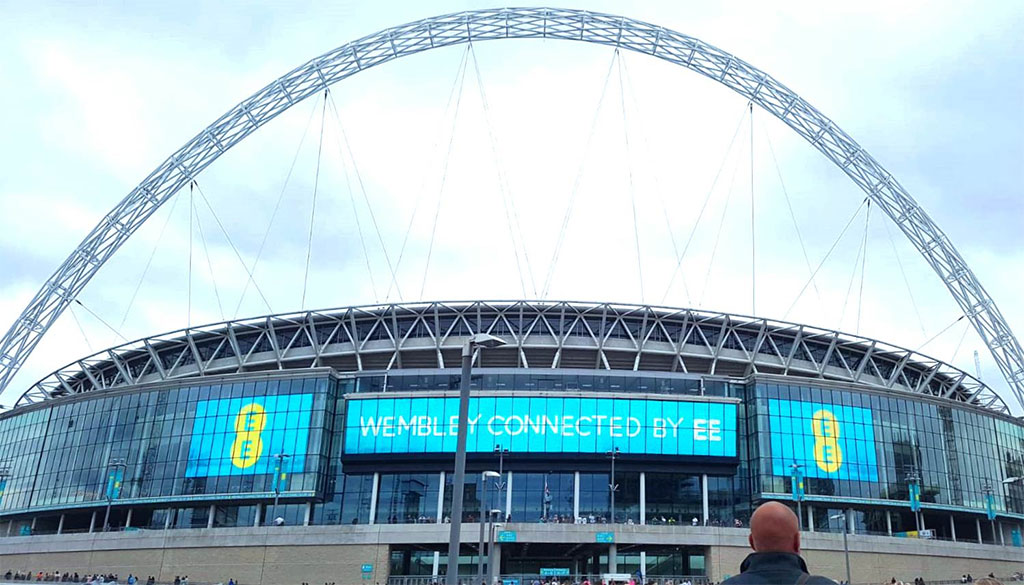 Five Teams To Make Competition Debuts
Wed 5th August 2020 | FA Competition News
By Martin Fallon
Five NWCFL teams will make competition debuts in the 2020/21 Season, with two clubs playing in the FA Cup and three clubs playing in the FA Vase for the first time.
The FA Cup is usually an oversubscribed competition with the previous seasons Points per Game being used to decide where the cut off point is among Step Six clubs. With the 2019/20 Season being ruled null and void, the FA instead did a random draw of everybody who entered the competition. AFC Darwen, Daisy Hill, Shelley and St Helens Town will be our First Division North entrants in the competition with Cammell Laird 1907, Maine Road, Stone Old Alleynians and Wythenshawe Amateurs representing us in the First Division South.
For Shelley it is what dreams are made of. They stepped up to the NWCFL two years ago from the West Yorkshire League and made their FA Vase debut that same year. That first season was one of consolidaton but last season they improved dramatically and were third when the season ended, firmly on course for promotion to the Premier Division. This success led to them applying for the competition, and they became one of the lucky ones when the entrants were announced on Monday.
Shelley Secretary Doug Thompson said, "Last season we did tremendously and it was disappointing to miss out on a potential promotion. We entered the FA Cup hoping that a top four finish would lead to entry for this season, and we are very fortunate that we have been got entry via the draw.
"While obviously disappointed at having to play our historic first FA Cup tie behind closed doors, everyone at Shelley is delighted at making the cut, and acceptance has provided the whole club with a lift at a testing time. Along with reaching step six and playing in the FA Vase, both of which were achieved in 2018, It's something we have long had as a target.
"Having watched Arsenal beat Chelsea in the final, to then see our name alongside those two and that of our neighbours and friends Huddersfield Town on the list of entrants felt good. It's a historic competition which is known all over the world, so for our players to be able to say they have played in it is something special. And since very few Huddersfield clubs have ever featured in the FA Cup, it's great to be able to add our name to that select list."
Like Shelley, Wythenshawe Amateurs stepped up from the stepping up from the Manchester League two seasons ago and entered the FA Vase that season. However they were no strangers to national competitions having competed in the FA Vase in its very first season in 1974/75, something that they did for the next 23 years. They finished fourth in ther first season in our league, agonisingly missing out narrowly for the FA Cup via the PPG rule, but despite sitting in 12th place when last season ended, they entered the FA Cup anyway. That gamble has paid off as they were drawn out to be one of our entrants from the league.
Ammies Chairman Carl Barratt said, "This really is a fantastic day for us, for the Club as a whole, for the players, coaches and all the staff and volunteers who give so much to this football club. It'll be a very proud moment for everyone and a first for the Club. I'm so pleased for everyone who's hard work over the years has contributed to us reaching this moment."
Wythenshawe First Team Manager Martin Ivison said, "This is a great day for the Club, I'm delighted for the players that will get to take part in a brilliant competition and I'll be very proud to lead them out. It's a great day for the town as a whole and I can't wait for the draw to take place."
In the FA Vase, Golcar United will make their debut in the competition, 12 months after just missing out. Golcar came into the league without floodlghts already installed and had until September to install them. Because of not having them at the very start of the season though, it meant that they could not apply for last seasons FA Vase as lights are a criteria of entry. However 12 months on and firmly established now, it meant that their Vase application could go in.
Golcar Secretary Ben Senior said, "Been accepted into the Vase is a massive mile stone for us at Golcar and is a great reward for all the hard work the players, management, committee and volunteers have put in over the last two years since we started the project in September 2018. It has been an ambition for the club to compete in the Vase and we just missed out last year, but it gave us something extra to look forward to for this season."
"A lot of our players have been on the journey with us for the last few years so it will be the 1st time they have played in such a prestigious competition. Its good in a way as it gives them something to focus on in preseason with the start date of the league still unclear. We cannot wait to make our debut."
Joining Golcar are our two new clubs to the league, FC Isle of Man and Bury AFC. Both of these teams were placed into the NWCFL for the 2020/21 season, and because they will be playing at grounds that have floodlights already installed, it meant that they could both apply for entry to the competition from the very start of their journey.
Gary Weightman, FC Isle of Man Chairman, said, "Teams from the island have entered the FA Vase in the past but those forays in the competition have been few and far between. Hopefully, now, with FC Isle of Man competing in the NWCFL, the FA Vase will become a regular fixture in the calendar.
"I am sure that our supprters will be fully behind the team in this competition as they will in the league. It gives us the opportunity to showcase the island's football talent on the national stage and to bring awareness to what the island itself has to offer - it's history, it's culture, it's amazing people and businesses."
Adam Ingram, Press Officer for Bury AFC, said, "As soon as we knew that we could make an application for the FA Vase, we submitted it straight away. Being involved in the FA Vase means will undoubtably mean a very busy schedule for the coming season as we find our feet, but its a competition that is far too prestigious to turn down.
"The board, manager and the team want to embrace all competitions at this level and will look to go as far as we can in the process. I am sure that our supporters will get behind us in the competition when they can and look to cheer us on as far as possible."