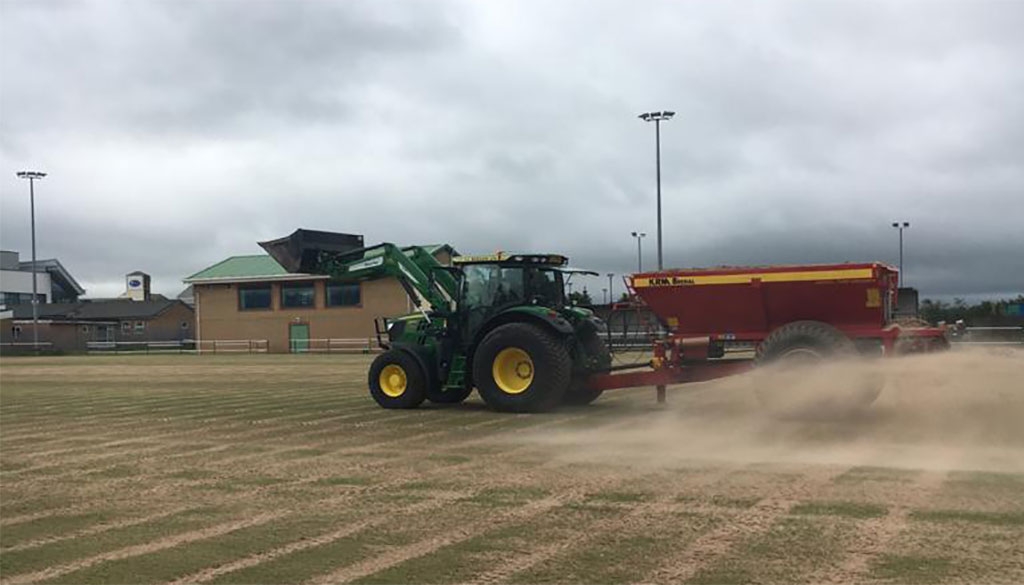 Ground Improvements at Celtic
Tue 7th July 2020 | Cleator Moor Celtic
By Martin Fallon
First Division North side Cleator Moor Celtic have kicked on with ground improvements despite Covid 19 restrictions.
Cumbria has been hit badly with the pandemic but despite the gloom, its been a busy time at the football club. Following the season being halted after the game against Preswitch in March, Dave Graham - the Hoops groundsman - decided to bring the start date for phase two forward.
The work is now complete but the brilliant weather over the last few months was stopping us progressing as the ground was too hard and dry. That's not a comment normally connected with Cumbria! But despite the sunny climate, the slit drains are now complete due to a turn in the weather and a further top dressing has been done.
The groundsman then needed rain so First Team Secretary Herbert Briggs made some calls and rain is forecast for this week. This will help the process and hopefully when the go ahead is received to resume playing, the pitch at JBV Park will be fully operational.
Duncan Ross and Dale Firth Consultants have been brilliant with the club over the whole process, and groundsman Dave Graham has also been busy. Dave has helped secure grants from Copeland Community Fund, Cumbria Community Foundation, Cleator Moor Town Council and The Hadfield Trust. These grants will allow the club to extend improvements to the club house entrance and staircase the lounge itself as well as the toilets.
Add that to work already done which includes the stand painted, new plumbing work in showers, new disabled toilet (thanks to BEC), tunnel painted, dugouts painted, new car park lighting and the list goes on. With over £150k spent on the ground, it should make sure Cleator Moor Celtic come out of Covid-19 a better and stronger club than when the pandemic began.
Click on the images below to open a gallery of the work that has been going on at Cleator Moor Celtic.