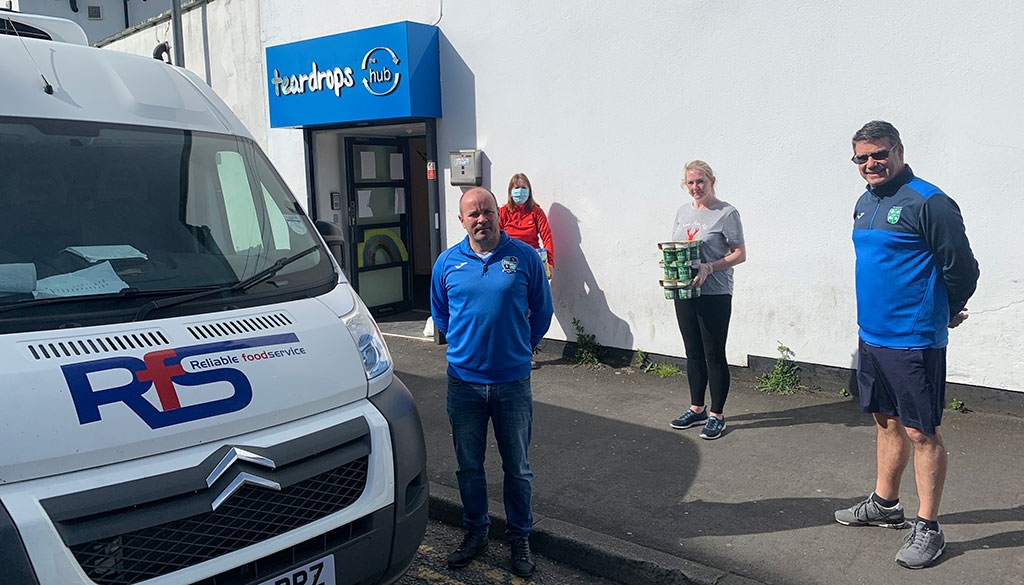 Pilkington team with Teardrops
Fri 29th May 2020 | Pilkington
By Martin Fallon
A St Helens charity has teamed up with one of our First Divison North sides to provide food for the homeless and vulnerable of the town.
Pilkington FC reached out to Teardrops in the town when they heard the charity's desperate plea for food donations.
Through the club's Pilkington in the Community initiative, coaches reached out to the players, parents and supporters to see what help they could give and yesterday, first team manager Stephen Palfrey was able to deliver £1,185 worth of supplies to the charity's town centre base.
The supplies will help Teardrops provide food packages to those who are vulnerable including families, elderly, children with life threatening disabilities and people who don't qualify for food bank vouchers.
Pilkington in the Community has worked throughout St Helens with local groups, charities, schools and colleges including St Helens Coalition for Disabled People and the Foundation Learning team at Carmel College. It provides physical activity sessions and sports related activities to young people and their families.
First team manager Stephen Palfrey, who is pictured alongside Pilkington in the Community Coach Nick Robinson, said 'Teardrops do amazing work all year round in supporting the homeless and when we saw that they were struggling for supplies we put a call out to the Pilkington football family and were overwhelmed at how quickly and generously they responded.
'The club's got a great community and we're pleased we've been able to help."