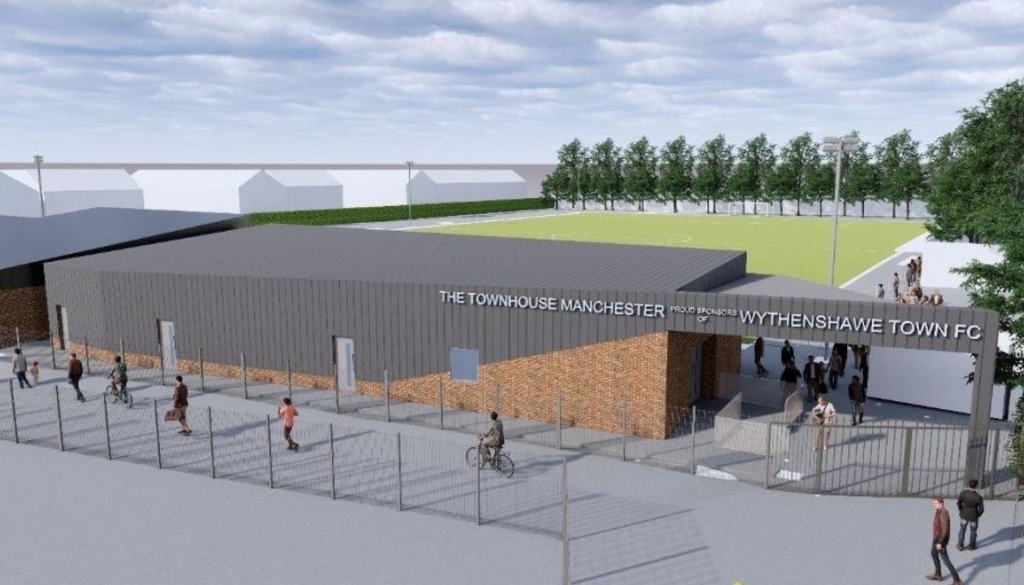 Planning permission granted for new suite at Wythenshawe Town
Wed 15th January 2020 | Wythenshawe Town
By Craig Kendall
NWCFL First Division south side Wythenshawe Town has been granted planning permission to build a new 3,000 sq ft suite to be used on matchdays for hospitality and club meetings.
However, it will also be used on non-matchdays so that it can be offered to the local community for functions, seminars and other events.
The structure will be built on the existing car park next to the clubhouse [which will remain], whilst a new car park is to be by the back pitch.
Named 'The Townhouse', it will also include a function suite for 150 covers with a split allowing two events of 100 and 50 to be hosted simultaneously – along with a bar, kitchen, cellar and office. There will also be new turnstiles put in place for matchday use.
Town chairman, Chris Eaton, had his say on the club's announcement.
"When I first joined the club, I was told by the committee that if we had a new suite then it would help develop the area.
"100,000 people are living in Wythenshawe and so with a new suite like this, it will hopefully help bring us closer to the local community and get more involved which ultimately, could help with matchday attendances.
"We have plans for the club to develop both on and off the pitch and this is an example of that. It is exciting times for all at the club" he said.
A date to start the construction is yet to be announced, but it will take approximately six months to build.