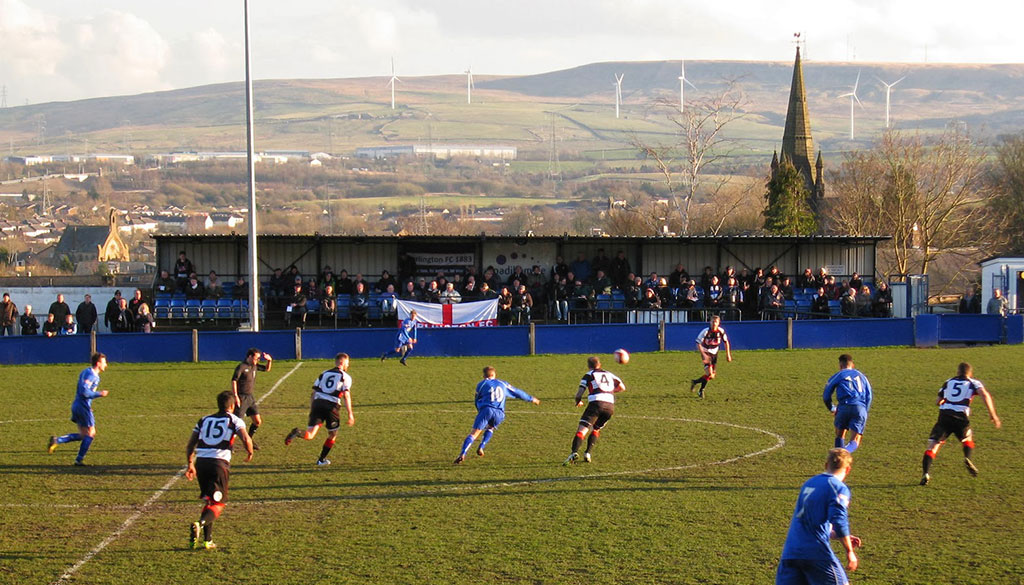 Poetry at Padiham
Thu 15th August 2019 | Padiham
By David Brindle
A couple of seasons ago, Padiham posted a tweet asking for contributors to the matchday programme.
The Premier Division club sought people to produce content throughout the season, and one of the responses was out of the ordinary.
Sharon Jones, a poet originally from Liverpool, asked the club if football poetry qualified.
"I got a really positive response from the club and it went from there," Sharon said. "I went to my first game at Padiham back in Nov 2017 and just fell in love with the club; warm and friendly with a proper football heart at its core.
"I felt totally at home."
Not long after this visit, she left for Scotland and was unsure whether she would return to Padiham again.
However, now back in the North West, she is delighted to have this opportunity to write poetry for the club - a passion of hers for many years alongside her love of football.
"As a child growing up in Liverpool, all I wanted was to play football for Liverpool FC, but failing that my love for language and literature gave me an outlet for my passion.
"Over the years it has taken me on a journey of fanzines, booklets, and running football poetry workshops in inner-city schools, supporting so-called 'reluctant readers'. It was an inspirational way to work with young people and help them to develop their confidence with and to see them realise the power of attaining a strong vocabulary."
Sharon has had work published in fanzines, online and as part of an authorised biography of the French footballer Just Fontaine. She has also written for other non-league clubs over the past few years.
Yet the idea of a club poet isn't heard of much in the footballing world. Sharon believes, though, that there are more than you think.
"I think there are football poets on the terraces at all clubs, some might be poets and not know it! Football thrives on its use of language... Football poetry is the new rock and roll!"
Sharon writes on an ad-hoc basis for Padiham, something she says prevents the stress of "being able to find the right words" for her poems.
Alongside this, she is writing a book of poetry called "A Game Of Two Halves: Football Tackling Homelessness", which will be released on World Homeless Day - October 10th.
You can see an example of Sharon's poetry below, which will be featured in Padiham's upcoming programme.