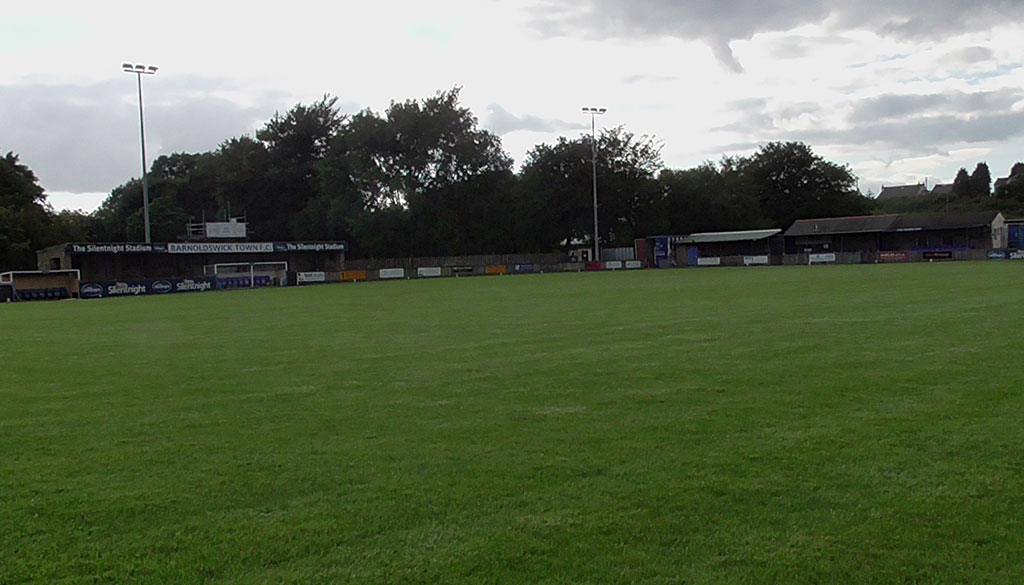 BARNES: "We need to be the fittest in the league!"
Thu 11th July 2019 | Barnoldswick Town
By Craig Kendall
Barnoldswick Town boss Matt Barnes has certainly been a busy man off the field during the off-season and this week he spoke to their media team as he prepares his side for another grueling season.
"We're working on our fitness tonight. Last session really, before we move into Tuesday pre-season games so we need to use the hour and a half that we've got tonight to really push them. We normally finish with 9 v. 9 games or 10 v. 10 or whatever we may have but we won't do that tonight. We're just going full out with the fitness.
"It was quite apparent Saturday that a few of them just need to tweak up a little bit. We need to be the fittest in this League. That's my aim this year, to be fit to make sure we can finish that last few fifteen/twenty minutes better than anybody else can do. It's important with the teams we played last year, who you knew were fit and you knew who were capable of nicking a win towards the end. It happened to us a couple of times towards the end of the season.
"Yes, we're definitely ready but Thursday's session we're going to move into more game specifics with them, work on a few tactical areas, hence why I said before we'll use this as our last – we'll still be doing fitness but this is our last – big session of fitness.
"It's purposely put in that, in there [versus Clitheroe on Tuesday 30th July]. Clitheroe I think are going to have a good side this year. Recruited really well, Phil Brown, and I wanted a tough test before the League starts so hopefully that's what it will be. It's like I've said before, preseason you can get lost in wanting to win too many games. That's not going to happen this year. I think we did that last year. We got lost in wanting to win. Because it was my first preseason, I think, that.
"To prove a little bit of a point. However, I think that this preseason it's more about getting the work ethics right, getting our team shape right, getting what we want to use as a philosophy, really, throughout the season so that's our aim. The last game will be really hopefully that's where we'll be moving into the squad, ready for the Saturday."
You can watch the full video of the interview with the Barnoldswick Town media team below: